Throughout Santa's Secret Village, you will find fun, creative crafts that correspond with the stories about the elves, Raymond, and Santa. The crafts were designed with children of pre-school and elementary school age in mind, but they are fun for kids from ages 1–100!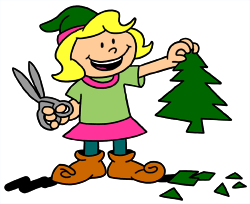 Baby Bart's Rescue
Bud's Wild Ride
Chocolate Chick Cookies
Everyone's Important
Gift of the Bell
Little Helpers
Raymond Learns a Lesson
Reindeer Games
Sally's Secret
Santa's Computer Travels
Sharing Something Special
Special Delivery
Sunny Sky Adventure
The Doll Party
The Elves Save the Day
The Runaway Train
The Santa's Secret Village Game
The Special Gift
Use Your Imagination
Where IS That Sack?
Where's Jack?
Where's Raymond?
Other Crafts