Last Minute Gift Ideas: 2 Days To Go!
Still need some last minute gifts? Here are some stocking stuffer ideas. Order today and choose One-Day Shipping at Amazon
to get it by Christmas.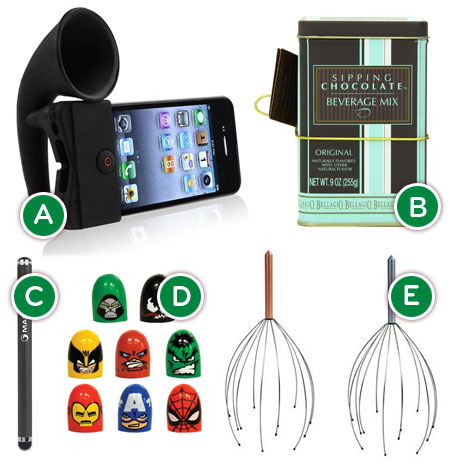 Get It Delivered By Christmas!
To get your stuff by Christmas, here are Amazon's holiday ordering cutoffs:
December 23rd (Today!) — One Day Shipping (as low as $2.99 with Amazon Prime. Order as late as midnight EST, varies by item)
December 24th — Local Express Delivery (as low as $3.99/item with Amazon Prime. While available, in select cities, varies by item)
December 25th — Last Minute Gift Cards: E-mail and printable gift cards can be sent immediately, at any time.
This post contains affiliate links. Please see our full disclosure here.