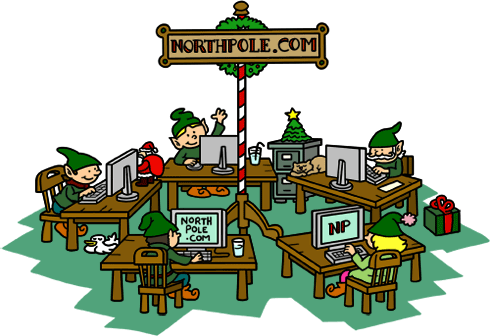 Our mission is the same as it was when northpole.com first debuted on the Web in 1996: to provide all of our visitors an enriched Christmas experience through a totally child-safe, innovative, imaginative, and yet traditional holiday website.
The cost of development and maintaining northpole.com has grown every year, and it wouldn't be possible without the help of our sponsors. We sincerely thank our sponsors for their generous support and for believing in our mission!
Interested in sponsoring Northpole.com? Click here for more information!

Jim & Barbara Clutter

Roswell, GA

Neal, Stacy, Joshua & Samuel Starkey

Roswell, GA

John & Pat Wicker

MacKenzie & Meldrum Family

E.K. Scotland

Sarah, Vickie, Wayne

Double Nickles Cabinets

Dharma Potgieter

The Wheeler Family

Bryce Avry Tumlinson

Sandi & Jeff Coghlan

Binghamton, NY USA

Shravya Sai Koushik

Caleb and Chloe

Michael, Mojdeh and Rebecca Thamerus

Geesthacht, Germany

The DeRupos

Maddie, Emily, Ben, Bryan, Makyra, Micayla, Trey

Willis, TX USA

Elvin Tay & Jeslyn Family

Alexis Stuber & Family

Nana and Papa

The Clews Family – Ella, Angus & Duncan

Australia

Gary D Inman

Cuong Family

Akeley Lions Club

The Krueger Family

Shawano, WI USA

Curtis Donnelly

Edmonton, AB Canada

Jenny BrieAnna Sarah Jaimie

Thomas Buzbee