Skill Level:
Crafting Time:
Technique(s):
Material(s):
Category:
Tag(s):
Share This Craft
Search Crafts
Effortless Christmas Light Earrings: 3 Ways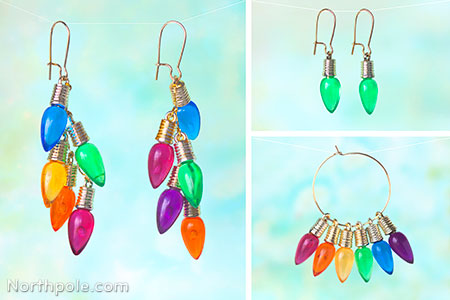 If you want to make some festive earrings that are incredibly easy and don't require fancy tools, then look no further! With just a few simple supplies, you'll be able to make 3 pairs of earrings in 30 minutes flat. You can find everything you need at your local craft store, but if online shopping is more your style, we've included links below for your convenience.
Supplies & Tools: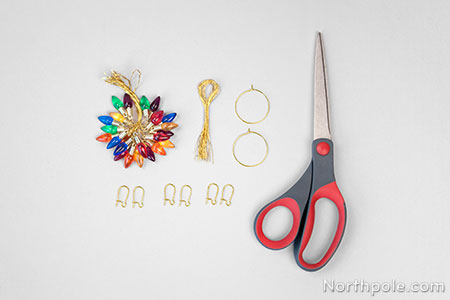 *If you have sensitive skin, try these stainless steel kidney earwires or these stainless steel hoops.

**The ornaments come on a single-ply lamé cord that quickly falls apart when handled and knotted. Two-ply lamé cord will stay intact even when tied into several knots to make the cascading earrings below.
Directions:
Remove strings from the light bulb ornaments.
Add light bulbs to earwires:

For single bulb earrings, simply add a solo bulb to a kidney earwire.
For hoop earrings, add multiple bulbs to a hoop.
For cascading earrings, tie multiple bulbs onto a strand of gold lamé cord. Thread the cord through the loop of a bulb, then double or triple knot the cord to secure the bulb in place. Continue adding bulbs, knotting the cord after each addition. Snip the excess cord, then slide the topmost bulb onto the kidney earwire.

That was easy, right? Make one style or make them all, then wear your festive earrings with pride!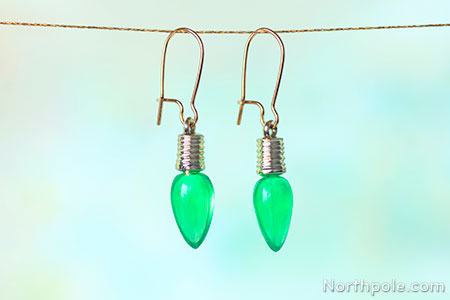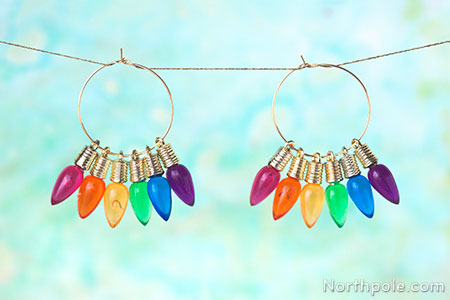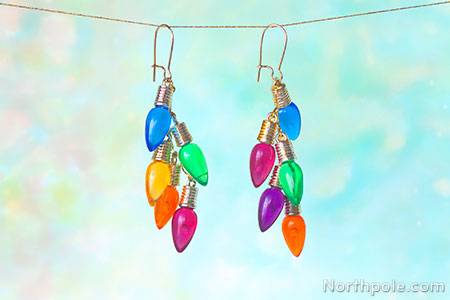 Idea from the Elves:
Use glittered mini ornaments to make sparkly earrings!