Skill Level:
Crafting Time:
Material(s):
Category:
Tag(s):
Share This Craft
Search Crafts
Gift Magnet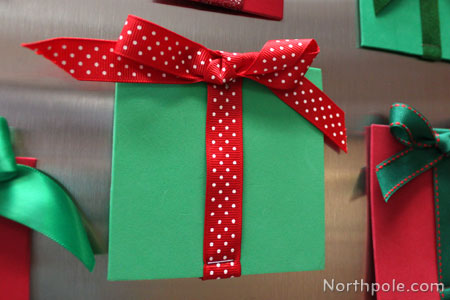 In anticipation of Christmas, everyone is thinking about presents. Whether your little ones are making their wish lists or thinking about what to give others, they'll have fun making these gift magnets. Try making them in a variety of colors and with different kinds of ribbon!
Supplies & Tools: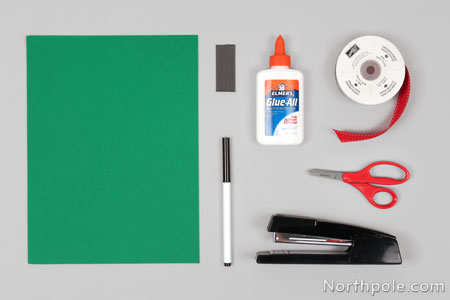 Craft foam
Glue
Christmas ribbon
Magnet
Marker
Scissors
Stapler
Directions:
Print out the template. Cut out square.
Place paper square on foam and trace. Cut out foam box.
Cut a piece of ribbon and staple in middle of box.
Cut another piece of ribbon and make a bow. Glue to top of box.
Place a small magnet on back of box. Use glue if necessary.
Now you have a gift magnet. Stick it on your fridge!