Skill Level:
Crafting Time:
Material(s):
Category:
Tag(s):
Share This Craft
Search Crafts
Paper Dolls & Outfits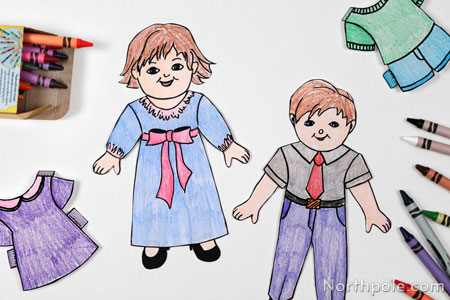 In this craft, kids can try their hand at being a fashion designer and color a collection of outfits for these paper dolls. Simply print extra copies of the clothing template (provided below), and your children will be on their way to creating an original collection. This easy craft is a simple coloring activity for young kids, but it's suitable for older kiddos, too. Challenge them to use their imagination to draw their own designs on the clothes, such as polka dots, stripes, or a unique pattern. Afterwards, your kids can play dress up with these dolls and pretend they are singing and dancing just like the elves in the story, "The Doll Party."
Supplies & Tools: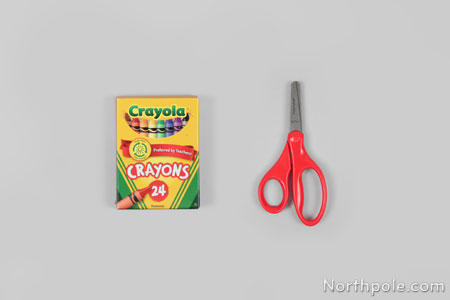 Crayons or markers
Scissors
Optional: rubber cement, glitter, sequins, ribbon, stickers
Directions:
Print the template. Color dolls and clothes. You can also decorate the clothes with glitter, ribbons, whatever you like!
Cut out dolls and clothes.
Fold tabs on clothes and put the clothes on the dolls.
Now you have your own paper dolls. Dance with the dolls like the elves did in the story!