Skill Level:
Crafting Time:
Technique(s):
Material(s):
Category:
Tag(s):
Share This Craft
Search Crafts
Sparkly Christmas Tree Earrings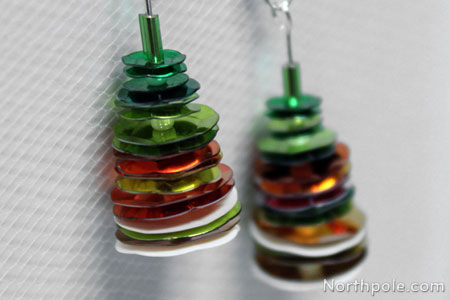 Sequins are a great way to glitz up your clothes, rings, and shoes. Who doesn't love some sparkly sequin accessories? Today you can add earrings to the list of fun things to make (and wear!) using sequins. All you need are some basic jewelry supplies, sequins, and seed beads of choice.

By the way, have you noticed how sequins have a slightly concave side and a slightly convex side? Use this to your advantage when making your earring creations!
Supplies & Tools: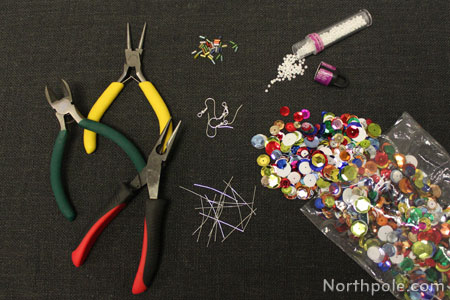 Sequins, assorted sizes & colors
Wire cutters
Round nose pliers
Flat nose pliers
Seed beads (#11)
Headpins, 1.5" long
Earring hooks
Directions:
Before we begin making the earrings, pick out some sequins that you would like to use. We pulled out some sequins of varying sizes and laid them out largest to smallest.
Take two of the largest sequins, convex sides together, and slide onto the headpin.
Add a seed bead.
Keep adding sequins and seed beads, alternating between the two.
Add a bugle bead (or a couple seed beads) as the tree topper.
If needed, cut the headpin 0.25" from the top of the tree.
Use round nose pliers to curl the headpin, leaving a small opening to attach the earring hook.
Add the earring hook to the headpin and use pliers to close the loop.
Now one earring is done! Repeat for other earring.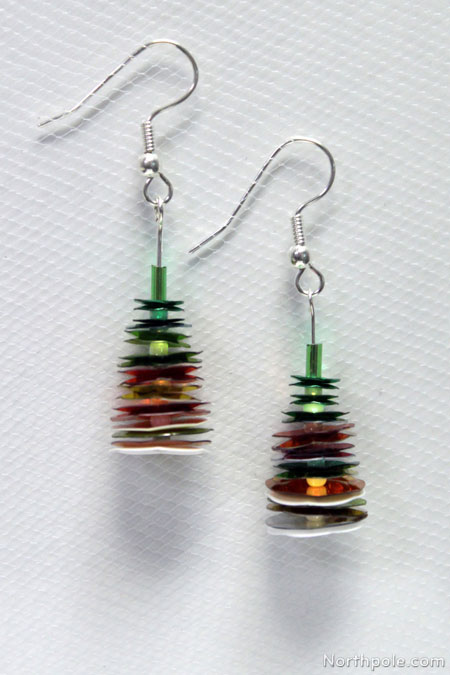 Ideas from the Elves:
Another way to make a tree: with larger beads and fewer sequins.
Here are some more fun variations!