An Apple for a Teacher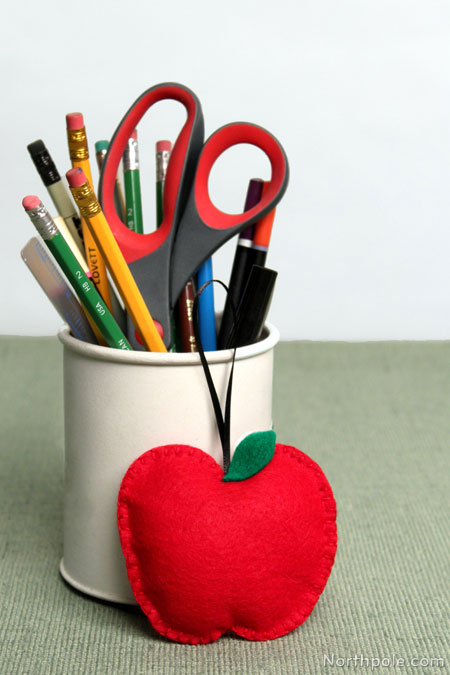 Want to give a teacher something cute and handmade? Give an apple in an unexpected way! Okay, I know I love crafting with felt (maybe too much), but I think this is simply adorable.
Supplies & Tools: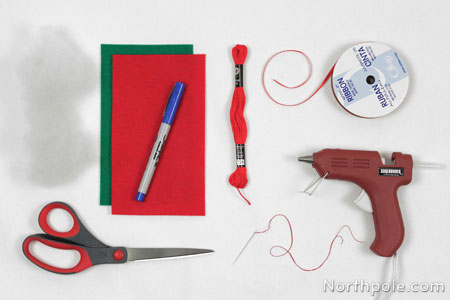 Felt: red, green
Red embroidery floss
Poly-Fil®
Ribbon, 1/8″ wide
Needle
Hot glue gun
Hot glue sticks
Marker
Scissors
Directions:
Print the template and cut out.
Trace template pieces onto felt and cut out 2 apple shapes.
Cut a piece of ribbon that is about 6–7″ long.
Fold the ribbon in half, and glue the ends onto one apple.

Stack pieces and begin sewing together.
After you've sewn about 3/4 around the apple, fill with Poly-Fil®.

Continuing sewing. See here for tips on hiding the thread.
Using the template, cut out a leaf from green felt.
Using a small amount of hot glue, glue the leaf near the top of the apple.
Now your apple ornament is complete! Give it to your favorite teacher, or hang it on your Christmas tree.