Burlap Table Runners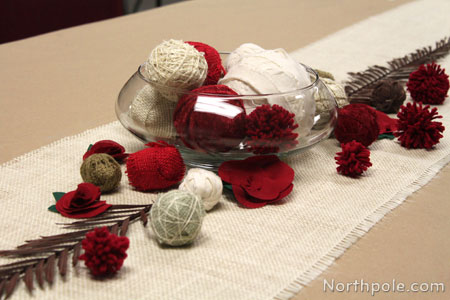 Add a rustic touch to your party decor with this burlap table runner. It's incredibly easy to make. Burlap is available in a variety of colors; you can find practically any color online. With such an assortment, you can use these runners for any occasion; so mix it up and have fun decorating!
The amount of burlap that you need to get depends on the number of tables you have, and the size of each table. Calculate these measurements first, and then acquire your burlap.
Supplies & Tools: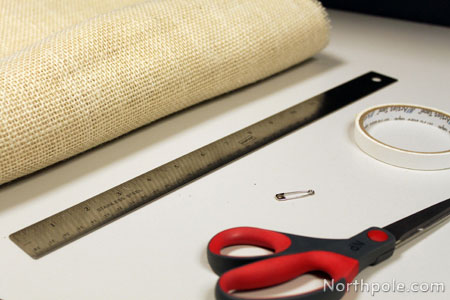 Burlap
Scissors
Ruler
Safety pin
Masking tape (optional)
 Directions:
Measure the length of the table that you wish to cover. Add 12″ to the length (this is to allow 6″ of burlap to hang on each end). My table is 96″ long, so my runner is 108″ long.
Decide how wide you want the runner to be.  My runner is 16″ wide, which is about 1/3 of the width of the table.
To make measuring the burlap easier, I used masking tape to mark the table at 36″ (1/3 the total length of my runner). This way I can quickly measure the total length of the burlap runner, using the tape mark as my guide.
At the 108″ mark, gently pull out a thread of burlap that is perpendicular to the length of the runner. The burlap will begin to gather; this is okay. Just straighten the fabric as you pull the thread. The pull thread kept breaking as I was pulling it out, so I kept a safety pin nearby so I could easily pick up the thread again.

Once the thread has been removed, there will be a visible line in the burlap. Cut along this line.

If desired, remove a few additional threads from the edge of fabric for a fringed effect.
Place on table and decorate as desired. I created a table centerpiece with yarn pompoms, handmade flowers, and  fabric and burlap covered balls.