Free Shipping Day!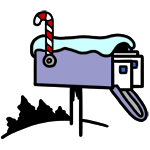 It's Free Shipping Day! With just 8 days until Christmas, take advantage of FREE shipping from these retailers.
Melissa & Doug
Looking for toys or games for folks on your list? Get Free Shipping Site Wide On Any Order – Now At MelissaAndDoug.com! Use Code: FREESHIPAFF! Good Thru 12/31/12! Click Here!
Wolferman's
Find the perfect gift of delectable breakfast food at Wolferman's. We think you've love their assortment of breads, muffins, preserves, and more. Get Free Shipping No Min with code: SHIPPING
. Good through 12/17/2012
Marbles: The Brain Store
Want some activities or toys to improve yer noggin? With an array of games and puzzles to improve critical thinking, memory, and more, Marbles is the place to go! Plus, get Free Shipping with any purchase at Marbles!
Omaha Steaks
Obviously, they are known for their steaks, but they have a wide selection of side dishes, casseroles, and decadent desserts. Save up to 61% on holiday favorites, plus, receive FREE SHIPPING sitewide! No minimum purchase required!
The Sharper Image
Need gifts for the electronics buff in your life? Get Free Shipping on any order at SharperImage.com $50 and over! Use code AFFRSHP.
Wal-Mart
Wal-Mart has something for everyone. Get Free Shipping on eligible Top Toys at Walmart.com!
The Land of Nod
The Land of Nod has so many fun and eclectic gifts for kids, but you can also find some all-time classics. Get Free Shipping on DVDs, Books and CDs at The Land of Nod.
World Market
We love the gifts and goodies from around the world at The World Market. Get Free Shipping on order $100 Codes: AFF100
OR Free Shipping on our Christmas Shop!
Lobster Anywhere
With Free Shipping on seasonal gifts, you can send a great tasting, gourmet meal of fresh Maine lobster.
This post contains affiliate links. Please see our full disclosure here.