Gift Bag Ideas and More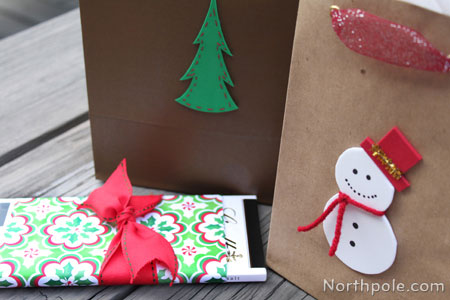 How many times have you gone to the store looking for the perfect gift bag, but either they don't have what you're looking for or the bags are overpriced? Here's a solution to the dilemma… Buy a few inexpensive bags and vamp them up with your personal touch! When adding embellishments to bags, they don't need to be elaborate; something cute and simple is all you need.

Gift Bag Ideas
Cut a tree shape from a sheet of green foam. I used embroidery thread to stitch a border along the edges. If you would like the effect of a stitched border, but do not want to sew anything, try using a marker or a gel pen to draw them on the foam.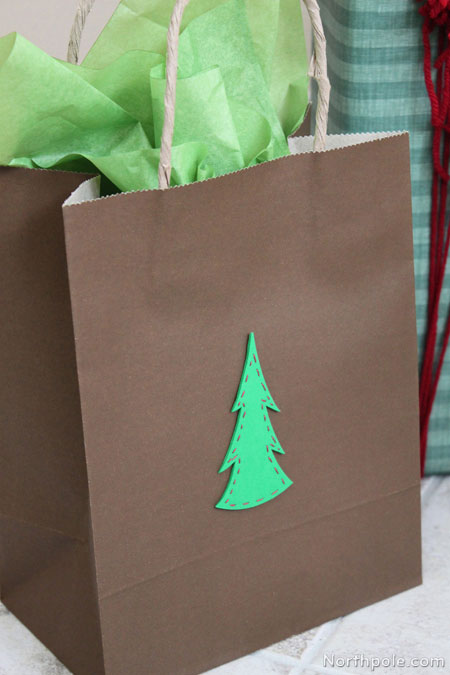 Make a snowman and glue onto a bag. You can find the directions to make this foam snowman here. Print the template (download here) and scale up snowman pattern as desired.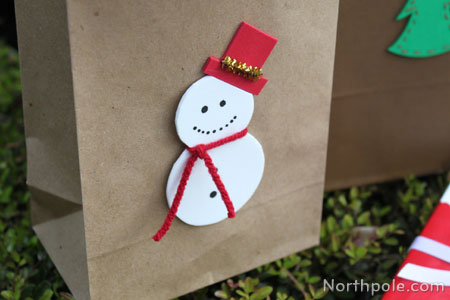 I didn't like the ribbon that came on the bag, so I replaced it with some Christmas ribbon from my stash.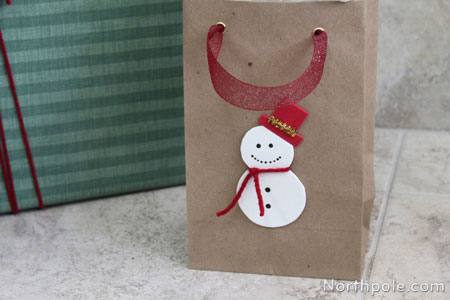 Candy Wrappers
Mmm… chocolate. If you're giving the chocolate to a chocolate lover, he or she will love the gift since chocolate tastes great regardless of the wrapper. However, the wrapping does make an impact! So here are a few simple ways to wrap a chocolate bar. Just wrap paper around the bar and tie ribbon, raffia, whatever you like! This technique is also good for wrapping similarly shaped objects such as a book, cd, dvd, etc.
Cut a piece of scrapbook paper and wrap around the candy bar. Tie your favorite ribbon around it.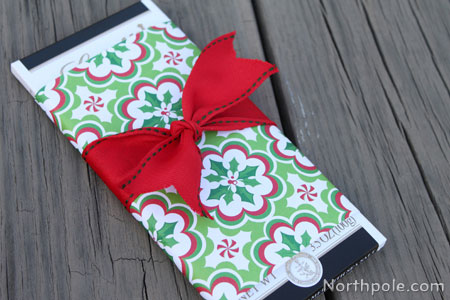 Use burlap and yarn to cover the chocolate bar. I added a yarn pompom, too. (Click here for pompom instructions.)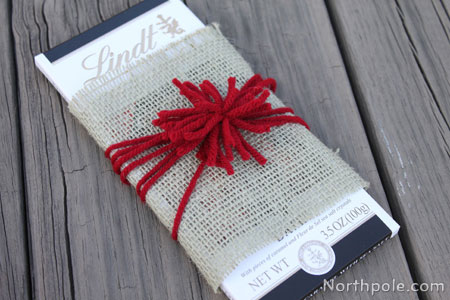 Add a candy cane for a festive touch.