Gift Ideas for the Star Wars Fan
I had so much fun looking for Star Wars themed gifts for today. In fact, I had a difficult time narrowing down the list of ideas. There are just so many neat things! I'm sure you don't need my help determining whether your friends are Star Wars fans or not, but here are a few funny thoughts.
You know you're a Star Wars fan when…
You (or your kids) renamed everyone in your family after a Stars Wars character.
Instead of reading Good Night, Moon to your kids, you read Darth Vader and Son.
As a kid, you didn't play cops and robbers; you dueled with your light sabers, enacting the epic fight between Darth Vader and Luke Skywalker.
Now onto the gift ideas…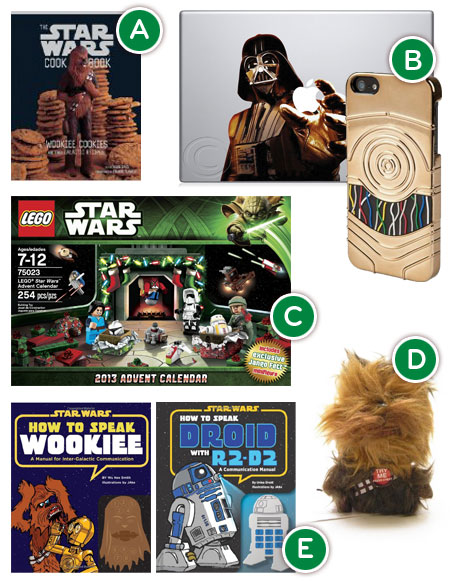 This post contains affiliate links. Please see our full disclosure here.