Gift Ideas for the Super Hero Fan
Super Hero fans have the ability to exist across time and space. Time: anyone can be a super hero fan—from little squirts to old folks seasoned comic book buffs. Space: you can be a super hero no matter where you live. Wherever and whenever your loved ones decide to use their super powers, they'll need some gear just like the originals.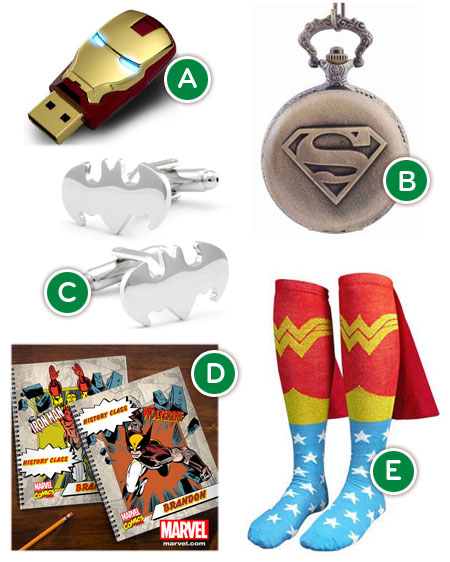 This post contains affiliate links. Please see our full disclosure here.