More Gift Ideas for the Educator
Ever wonder what gift to buy for a teacher that isn't a mug or magnet? Give something that will make them smile, laugh, or even be a useful tool in the classroom. Better yet, give something that will help them unwind after a long day at school. Whether you're looking for a unique gift or a gift card, take a peek at these educator-inspired gifts.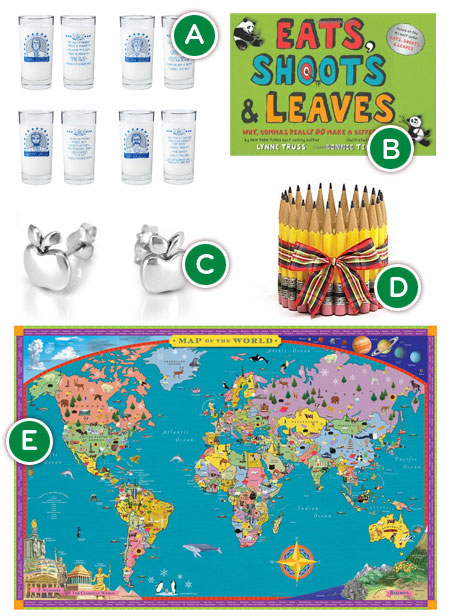 Looking for more ideas for teacher gifts? See this post for more gift suggestions.
This post contains affiliate links. Please see our full disclosure here.