Skill Level:
Crafting Time:
Material(s):
Category:
Tag(s):
Share This Craft
Search Crafts
Paper Choo-Choo Train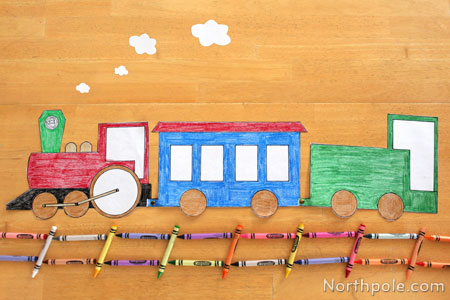 "Chugga chugga choo-chooooo!" says the train as it moves along the tracks. Kids can create their own paper train like the one in this story and imagine they are working in Santa's Workshop, testing trains with the elves.
Supplies & Tools:
Scissors
Crayons or markers
Brads*
*If you have a hard time finding brads, try looking in an office supply store or the office supply section in a superstore.
Directions:
Print out the template and color all train pieces.
Cut out train pieces and attach using brads.
Now you have a train like the one in this story. Choo-choooo!