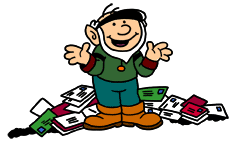 Hi! It's me, Bif, again. I see you want to send an animated postcard from the North Pole. Great! Be sure to check with your parents to be sure it's OK.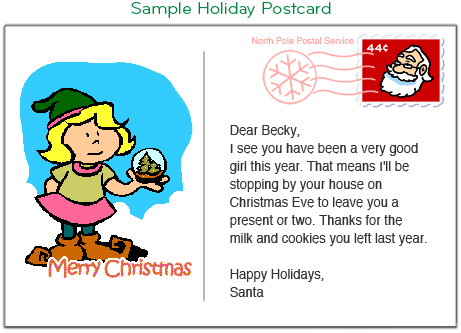 To send your postcard,
just follow these easy steps:
Select an animated picture for your card.
Type in who you want to send the card to
and what you want to say.
Review your card and send it.