Skill Level:
Crafting Time:
Material(s):
Category:
Tag(s):
Share This Craft
Search Crafts
DIY Gift Bags: Fun with Washi Tape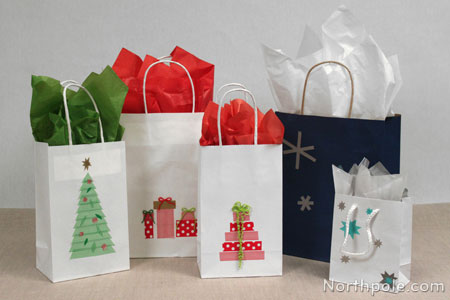 Washi tape is a decorative Japanese drafting tape that is widely available in a variety of colors and designs. It has low tack, making it repositionable and ideal for a plethora of things: packaging, scrapbooking, decorating, and the like.

In this article we'll show you a few different ideas on how to decorate gift bags with washi tape. All you need are some plain gift bags, washi tape, and scissors. If you want to crank things up a bit, then you can use a little bit of embroidery floss. There's no wrong way to decorate a bag—make it as simple or elaborate as you want.
Supplies & Tools: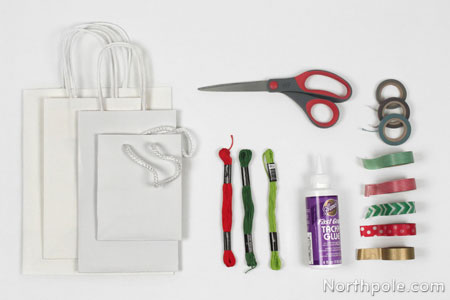 Plain gift bags
Washi tape
Scissors
Embroidery floss
Aleene's Fast Grab Tacky Glue
Striped Christmas Tree
Layer several pieces of green washi tape to make the tree and cut a few pieces of red or green tape to add accents.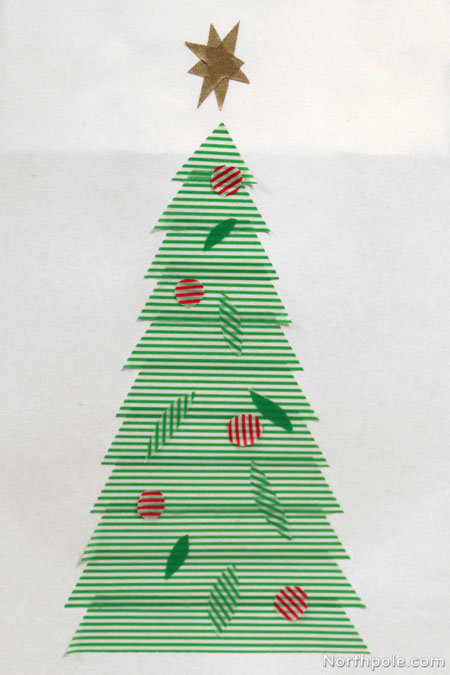 Christmas Presents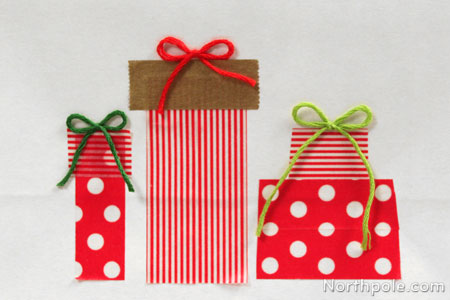 To make the bigger presents, we placed 2 pieces of washi tape side-by-side. Tie small bows from embroidery floss and glue to bag with Aleene's Fast Grab Glue. We like this glue because it grabs onto the bow without sagging as it dries. Less is more—just a little bit of glue goes a long way.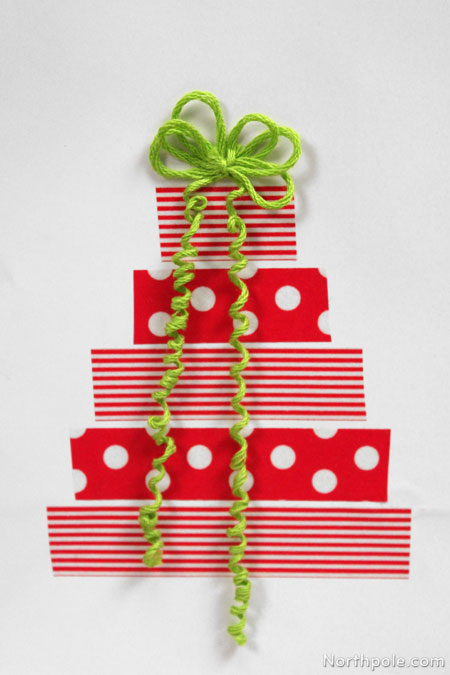 To make the curlicues, wet the embroidery floss, wrap around a toothpick, and let it dry. (Each tail was about 10–11" long before we curled it.)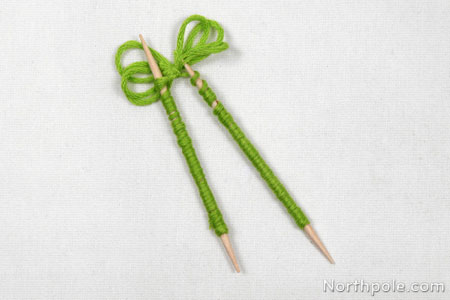 Snowflakes
Looking for a super easy way to embellish? You can make these snowflakes fast! Lickety split! We used narrow washi tape (0.25") to make these snowflakes.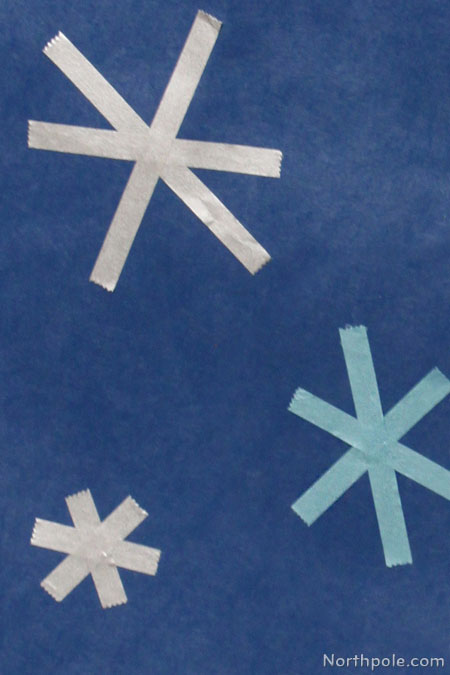 To make starry snowflakes, use 0.75" wide washi tape (or wider), cut 2 pieces of tape, cut a "v" on each end, and then criss-cross the tape.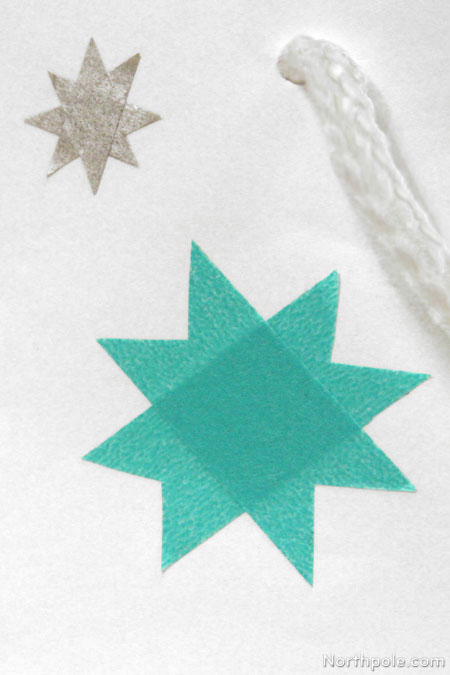 Elfy Hints:
If your scissors get gummy from the tape, simply use a piece of tape to blot the scissors until the glue is gone. (You could use Goo Gone, but we have found that it is not necessary. Using a fresh piece of tape does the trick!)
If the washi tape starts to peel off the bag, reinforce it with a glue runner.