Skill Level:
Crafting Time:
Technique(s):
Material(s):
Category:
Share This Craft
Search Crafts
Mini Stocking for Gift Cards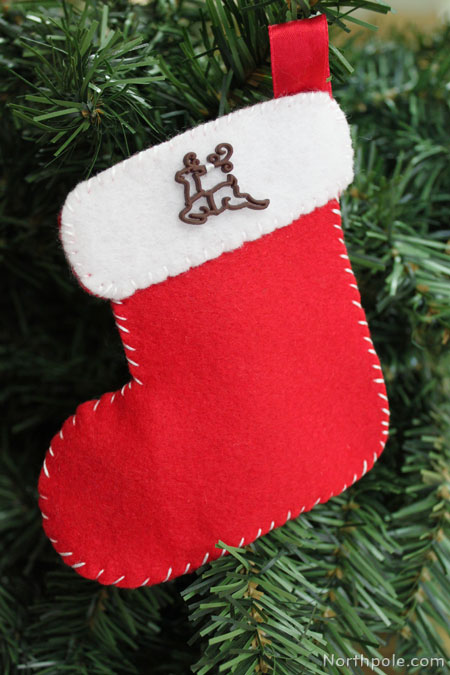 This is a quick and easy sewing project! In addition to hiding gift cards until Christmas day, you can also use these wee stockings for your pint-sized family members (dogs, cats, fish, stuffed animals, or imaginary friends).
Supplies & Tools: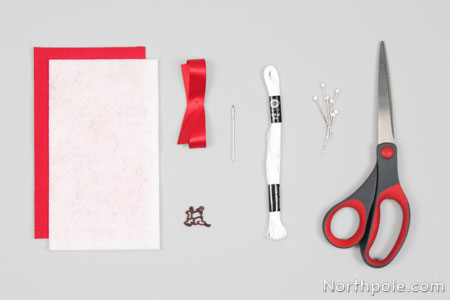 Red felt
White felt
Ribbon
Straight pins (or a marker)
Scissors
Embroidery needle
White embroidery floss
Decorative buttons
Directions:
Print the template and cut out pieces. Set aside page 2 for future reference.
Pin template piece #1 to white felt and cut out.
Pin template piece #2 to red felt. Cut out two stocking shapes.
Cut a piece of ribbon that is 4 inches long.
Fold ribbon in half and sew in the upper right corner of one red stocking (#2b). Set aside.
Decorate the white felt and other red stocking however you like. Sew any buttons, sequins, or ribbon before assembling all the pieces together.
Stack white piece (#1) onto the other red stocking (#2a). Sew white piece onto stocking along the edge of the white felt.
Stack this piece (#2a) onto the remaining red stocking (#2b).
Sew around the edges, leaving the top of stocking open.