DIY Gift Bags: Fun with Washi Tape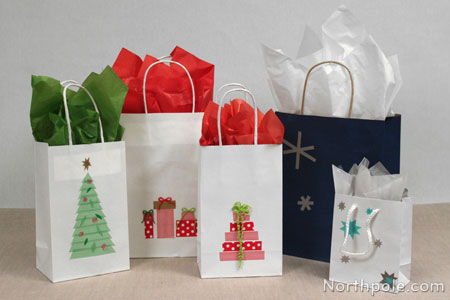 If you haven't already heard about washi tape yet, hold onto your seat! This decorative Japanese drafting tape comes in a variety of colors and designs, it's repositionable, and it's great for embellishing. Washi tape can be used for a plethora of things: packaging, scrapbooking, decorating, or whatever else you can think of. This tape is pretty hot stuff in the crafting world right now; give it a try!
Today, I'm showing you a few different ideas on things to do with washi tape. All you need are some plain gift bags, washi tape, and scissors. If you want to crank things up a bit, then you can use a little bit of embroidery floss. There's no wrong way to decorate a bag—make it as simple or elaborate as you want.
Supplies & Tools: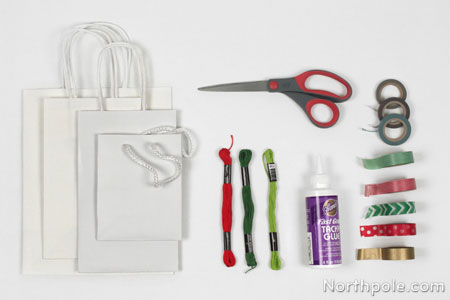 Plain gift bags
Washi tape
Scissors
Embroidery floss
Aleene's Fast Grab Tacky Glue
Striped Christmas Tree
Layer several pieces of green washi tape to make the tree and cut a few pieces of red or green tape to add accents.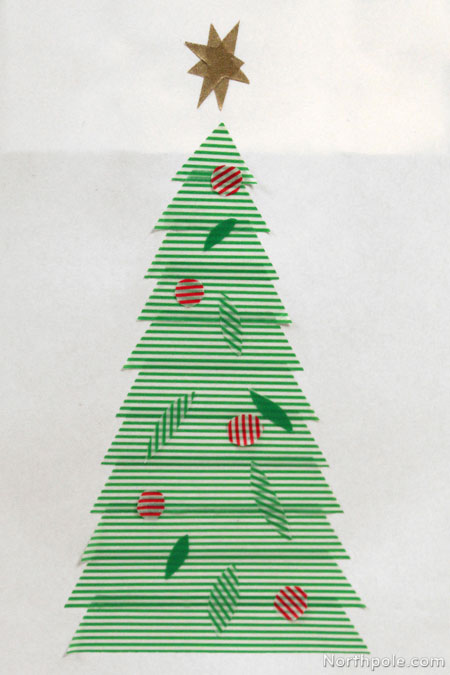 Christmas Presents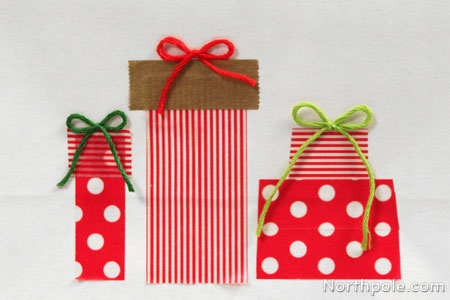 To make the bigger presents, I placed 2 pieces of washi tape side-by-side. Tie small bows from embroidery floss and glue to bag with Aleene's Fast Grab Glue. I like this glue because it grabs onto the bow without sagging as it dries. Less is more—just a little bit of glue goes a long way.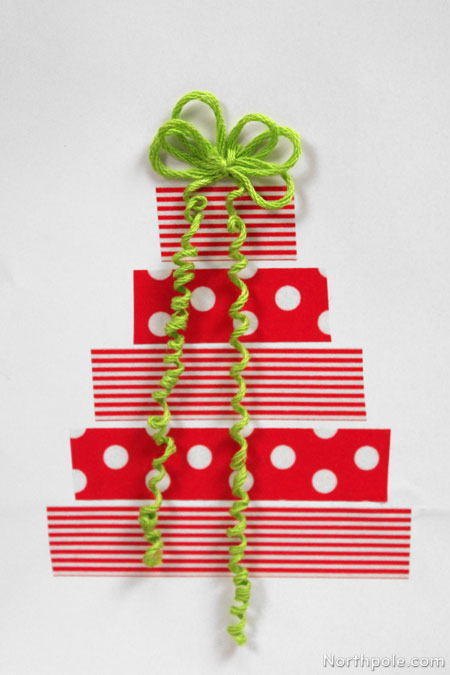 To make the curlicues, wet the embroidery floss, wrap around a toothpick, and let it dry. (Each tail was about 10–11″ long before I curled it.)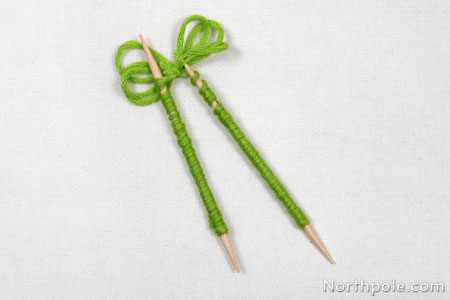 Snowflakes
Looking for a super easy way to embellish? You can make these snowflakes fast! Lickety split! I used narrow washi tape (0.25″) to make these snowflakes.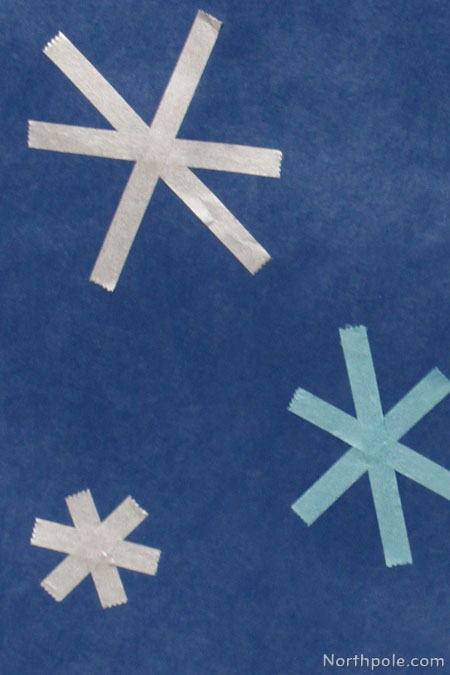 To make starry snowflakes, use 0.75″ wide washi tape (or wider), cut 2 pieces of tape, cut a "v" on each end, and then criss-cross the tape.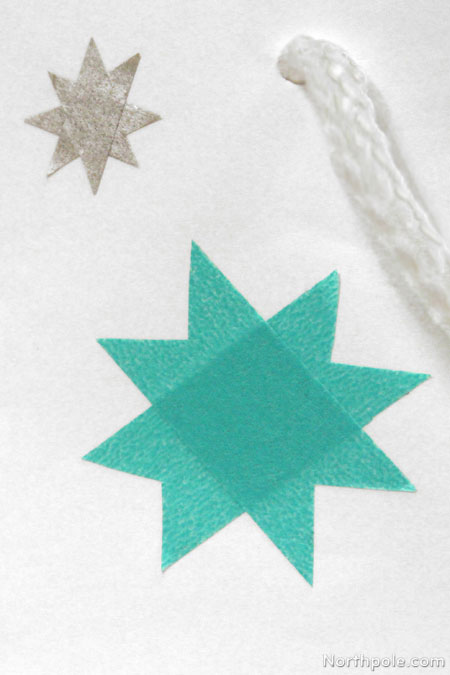 Elfy Hints:
If your scissors get gummy from the tape, simply use a piece of tape to blot the scissors until the glue is gone. (You could use Goo Gone, but I find that it is not necessary. Using a fresh piece of tape does the trick!)
If the washi tape starts to peel off the bag, reinforce it with a glue runner.