Skill Level:
Crafting Time:
Technique(s):
Material(s):
Category:
Tag(s):
Share This Craft
Search Crafts
Accordion-Folded Paper Stars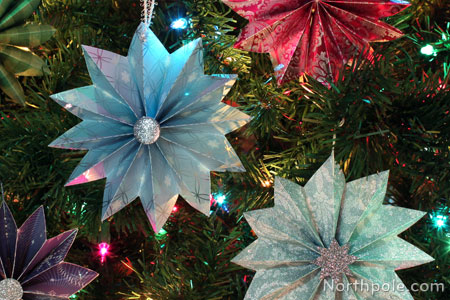 Fit for a tree and perfect for adorning a gift box, these pretty paper star ornaments are fun and easy to make. You can use whatever type of paper you have lying around the house: scrapbook paper, printer paper, cardstock, scraps of wrapping paper, or even scraps of wallpaper! So it's not necessary to purchase paper to make these stars, unless you need an excuse to go to the craft store.
Supplies & Tools: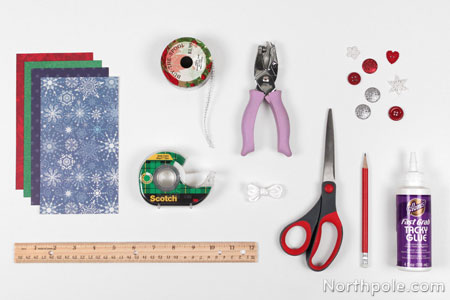 Paper: cardstock, scrapbook paper, copy paper, scraps of wrapping paper, or even scraps of wall paper
Ruler
Pencil
Scissors
Tape
String
Ribbon
One-hole punch
Optional: glue, buttons, or other embellishments
Directions:
Measure and cut a piece of paper that is 6" x 12".
Note: If you plan to attach your star onto a gift box, you may want to make your star larger or smaller. As a guide, your piece paper should be twice as long as it is wide. If you make a smaller star, you will need to fold the paper in increments smaller than 1" (in step #2).
Place the paper on work surface with printed side facing down. Starting at one of the short edges, fold the paper like an accordion in 1" increments.
Note: If you choose to use heavy paper like cardstock, you may find it helpful to score the paper prior to folding.
Tie a string around the center of the accordion. Make sure the knot is on the backside of the star so that it is not visible from the front and so that your button will lay flat when you glue it down in step #7.
Cut the ends at an angle.
Fan out the accordion and flip it over so the printed side is facing down.
Use tape to join the ends, forming a disc shape.
If desired, use glue to add a button, a pompom, or other embellishment in the center.
Punch a hole in one of the tips and string a piece of ribbon through the hole. Tie the ends of ribbon in a knot.
Note: Skip this step if you want to attach your star on a gift.
Now your star is ready to hang on the tree!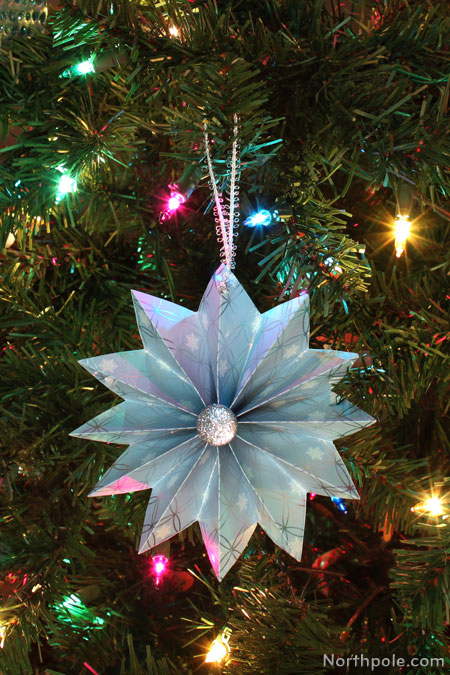 Idea from the Elves:
Decorate a Christmas present with a paper star in lieu of a bow.