Skill Level:
Crafting Time:
Technique(s):
Material(s):
Category:
Tag(s):
Share This Craft
Search Crafts
Easy Paper Bag Luminaries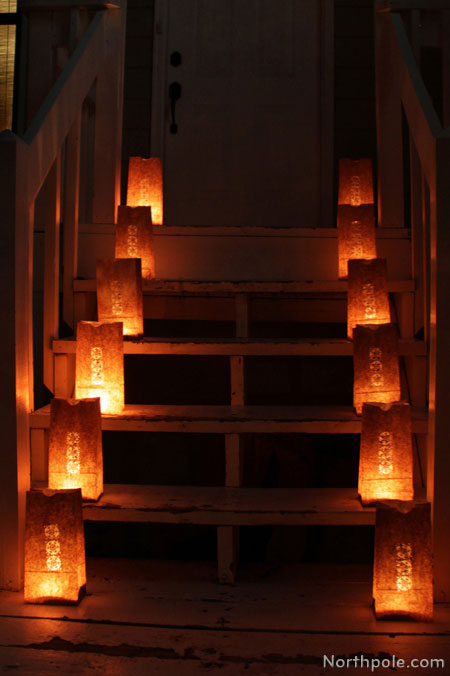 You've got everything ready for your holiday gathering, but are you scratching your head for an easy outdoor decoration? These luminaries will welcome your guests with Christmas cheer before they even reach the front door. You can place them on the driveway, walkway, or the stairs leading up to your door. These glowing lanterns are made from ordinary paper lunch sacks, but no one needs to know how inexpensive they are!
Supplies & Tools: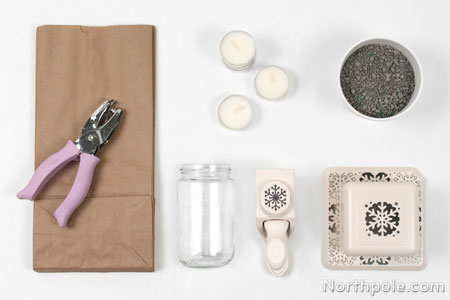 Paper lunch bags
Assorted paper punches
Candles*
Misc. jars to put candles in
Bag of kitty litter (or sand)
Optional: glue stick
* When choosing candles, consider how long you will need for them to last. The burn time for tealights and votives vary, so check the package description when purchasing candles.
Directions:
Using paper punches, cut designs in the bags.
Pour some kitty litter into the bottom of each bag.
When it's almost party time, set out the luminaries. Light the candle, place it in a jar, and then nestle the jar into the litter. We recommend placing each paper bag in its desired location before you light the candles—that way you won't be carrying fire around.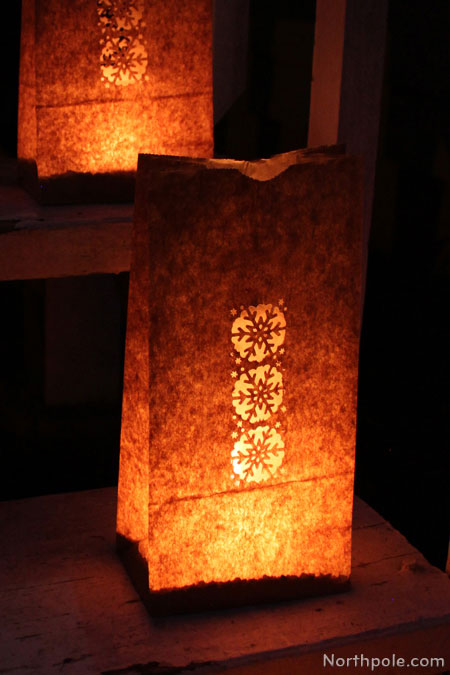 Use a paper punch that allows you to punch anywhere on the bag, such as Martha Stewart's All Over the Page Scalloped Snowflake punch.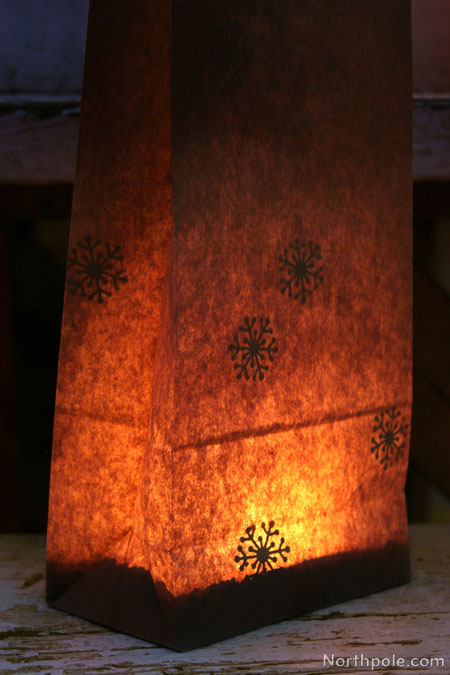 Use a snowflake punch (such as Martha Stewart Crafts Polar punch) to cut out several snowflakes from white printer paper and then glue inside the bag for a silhouette effect.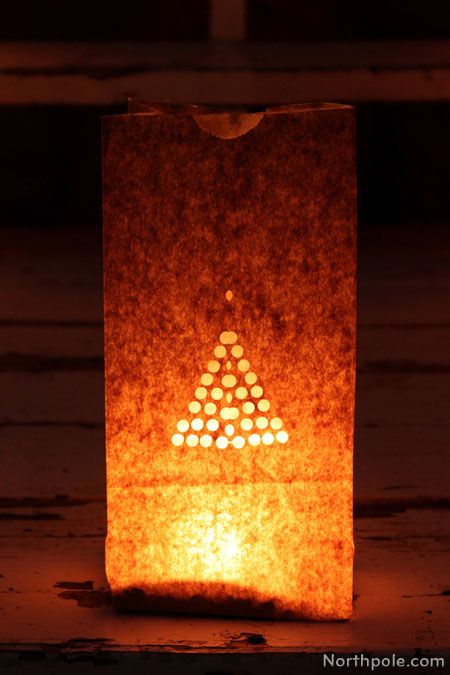 Fold the bag in half and use a 1/4" one hole punch to cut out a polka dot Christmas tree.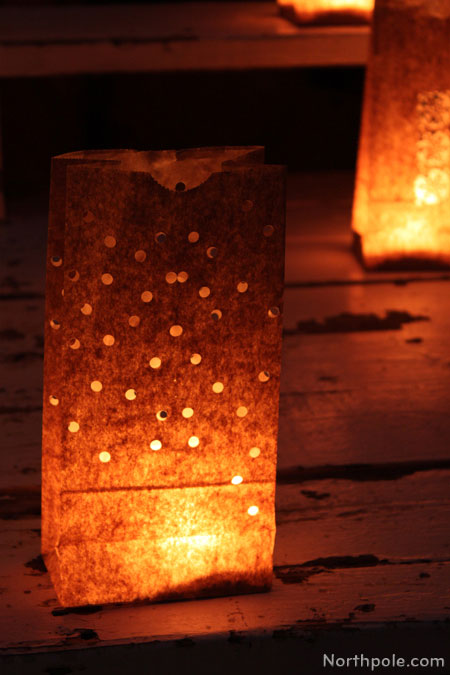 Use a 1/4" one hole punch to cut out dots all over the bag.