Skill Level:
Crafting Time:
Technique(s):
Material(s):
Category:
Share This Craft
Search Crafts
Sewn Evergreen Forest Card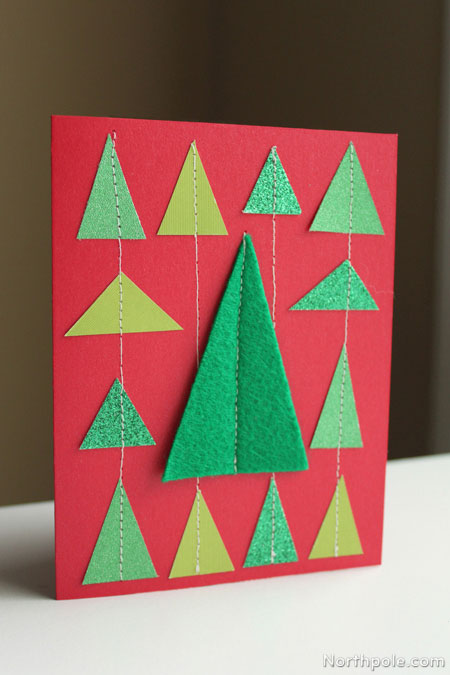 Sewing paper is a fun way to kick your card-making up a notch. The stitches add a unique texture to the card, and you could use a contrasting colored thread to add a pop of color. You can layer paper however you like: sew shapes on top of the card or—for a reverse appliqué effect—sew paper behind a cutout. Since you'll be sewing through a couple layers of cardstock, we recommend using a heavy duty needle on your sewing machine because a regular needle might break. Have fun and get stitching!
Supplies & Tools: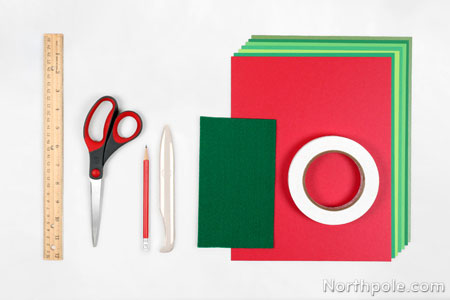 Assorted cardstock: red, variety of greens
Access to sewing machine
Scissors
Ruler
Pencil
Bone folder
Scrap of green felt
Artist tape
Directions:
Cut a piece of cardstock (8.5" x 11") in half. Then score with bone folder and fold in half, creating a card that is 4.25" x 5.5".
Print the template and cut out the large tree. Pin or trace the tree onto the green felt and cut out. Set the felt tree aside.
Cut out 12 small trees from different colors of green paper. Use the template if you like or freehand it.
Arrange the small paper trees on the front of the card using pieces of artist tape to tack down the sides. You don't want to sew over the tape, so keep it away from the center of the trees.
Sew a vertical, straight line to sew down the trees. Repeat for each column of trees.
Now place the felt tree in the center of the card and sew in place.
Optional: Embellish the felt tree with red glitter glue and let dry completely.
Trim the loose ends of thread.
To hide the thread on the inside of the card, cut a piece of cardstock that is slightly smaller than the card and glue over the thread.
Now your card is complete!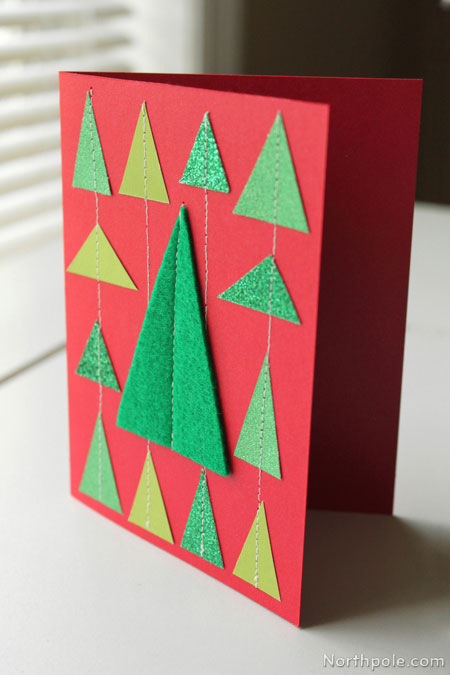 Elfy Hint:
This card is a standard card size (A2), and you can find A2 envelopes like these at envelopes.com.
Idea from the Elves:
Instead of trees, cut different sized circles from glitter cardstock to make ornaments.