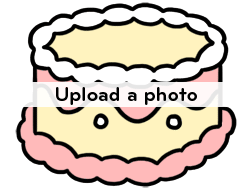 From the kitchen of Kay Smittle
This recipe has been on northpole.com from the beginning… since 1996! We hope you enjoy this classic North Pole recipe. Let us know your opinion by submitting a review!
Recipe Details
Ingredients
1/2 cup sugar
1/4 cup (1/2 stick) butter
2 eggs, beaten
1/2 cup warm milk
1 package yeast (2 teaspoons bulk yeast) dissolved in 3 tablespoons warm water
3 cups flour
1 teaspoon salt
1/2 teaspoon vanilla

Topping:
1 tablespoon cinnamon
4 tablespoons melted butter or margarine
1/2 cup nuts or maraschino cherries, candied red or green cherries
2/3 cup sugar

Directions
Cream together sugar and butter.

Add eggs, milk, yeast (with warm water), flour, salt and vanilla.

Beat all of these ingredients together.

Then set dough aside, covered with a damp cloth, and let it rise, until double in size.

When your coffee cake dough has risen to double the size (this may take about 2 hours) put it in a 9x13" greased pan and spread with topping.

Now place in a cold oven and leave it in there overnight to rise.

The next morning turn oven to 350 degrees and bake for 1/2 hour.

Take out and serve warm.
Topping:
Combine sugar, cinnamon, melted butter and nuts (you can use maraschino cherries or candied red and green cherries if you don't like nuts).
This makes a large coffee cake or you can put the dough in two round pans instead.
Reviews
Log in now to rate this recipe.

gamasangels says:
I found this recipe easy to make and delicious. My family likes the fact that there is coffee cake ready when they wake up. I like the fact that I can make it the night before and not have to get up so early to make it.
11/20/2012 9:15:56 PM
Other Tasty Treats You Might Enjoy
Cakes
American Cakes
Coffee Cakes