Since 1996 northpole.com has celebrated the holidays with dozens of activities for children and families. A child-safe, award-winning holiday site, northpole.com promotes a traditional look at Santa's Secret Village at the North Pole, but with high-tech, creative features to keep children and adults entertained—all for free to our visitors.
We sincerely thank the million of folks who visit northpole.com each year. We are humbled by the emails and letters of thanks and appreciation that we have received over the years. It has truly been an honor to entertain you for the past two decades.
By sponsoring northpole.com, not only are you helping us to continue our site but also to improve and incorporate some of your suggestions.
Also, when you become a sponsor, you will receive some exclusive northpole.com merchandise. Plus, imagine the delight in your children's eyes when you show them that Santa put their names on his website!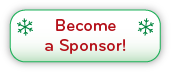 Northpole.com offers three different family sponsorship levels, as detailed below. Your payment can be made fast and easy with PayPal. As always, your credit card is secure and your privacy is protected at PayPal.com. Thank you for your support and for believing in our mission.
Santa Sponsors — $100
Santa Sponsors will receive the following benefits:
Mistletoe Sponsors — $50
Mistletoe Sponsors will receive the following benefits:
Candy Cane Sponsors — $25
Candy Cane Sponsors will receive the following benefits: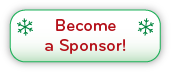 Sponsorship Terms & Conditions
Text for family blocks must be approved by Northpole Productions, LLC.
Sponsorship term is for one (1) year starting from the date Northpole receives payment. After this time, the sponsorship may be renewed, if agreed to by both parties. If the sponsorship is not renewed, the family block will then be removed from northpole.com at the end of the sponsorship term.
Sponsorship and family block will be displayed on northpole.com within three (3) business days of payment receipt.
Family block placement is determined by date of payment (earliest sponsor is placed first).
Northpole.com merchandise will be mailed out within one (1) week of payment receipt.
All payments received are non-refundable.