Skill Level:
Crafting Time:
Technique(s):
Material(s):
Category:
Tag(s):
Share This Craft
Search Crafts
Ideas to Spruce Up Plain Papier-Mâché Ornaments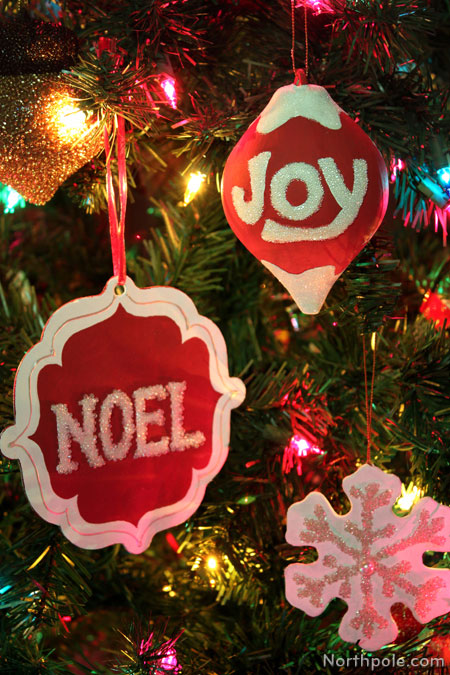 Have you ever seen those unfinished papier-mâché ornaments at the craft store and wondered what to do with them? With a little paint, a few shakes of beads & glitter, and your imagination, you'll turn those drab ornaments into sparkly baubles! Round up your friends and have a painting party after which each person can take home a new ornament. (Pssst… Your kiddos can have fun making this craft, too—with your supervision, of course.)
Supplies & Tools: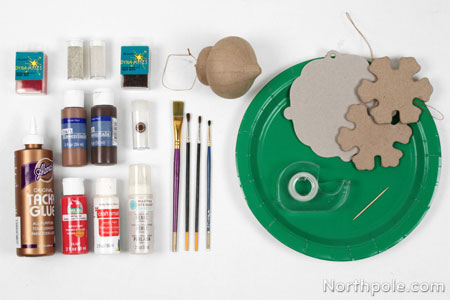 Papier-mâché ornaments
Acrylic craft paint, any color(s) you like
Paintbrushes
#11 seed beads, microbeads, and glitter
Tacky glue
Toothpick
Pencil
Tape
Paper plate
Directions:
Lightly draw text or a design onto the papier-mâché ornament using a pencil.
Paint the ornament as desired. Let dry.
Apply tacky glue over the text/design. Use a toothpick to spread the glue so that it covers each letter.
Note: You could also use a paint brush, but a toothpick can give you better control.
Working over a paper plate, sprinkle beads over the glue. Gently press the beads into the glue.
Allow to dry.
Note: For 3D ornaments, use tape to hang it from the edge of the table.
Repeat steps 3–5 if you want to add glitter or any other embellishments.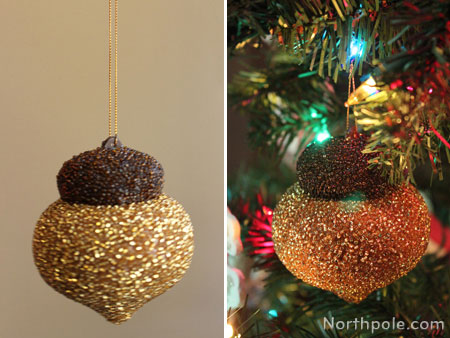 Completely cover it with beads.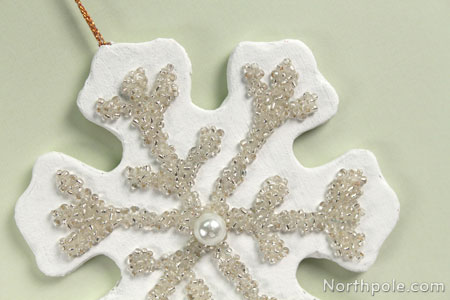 Use pearl and clear beads to make any design you like.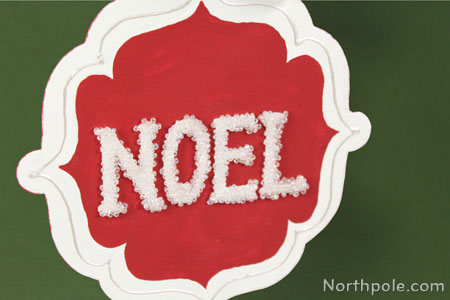 Paint underneath letters to make them stand out. Use pearl paint to draw accent lines. (We used pearl paint that we had on hand: Martha Stewart Crafts glass paint. It has a fine tip applicator which makes it perfect for drawing details.)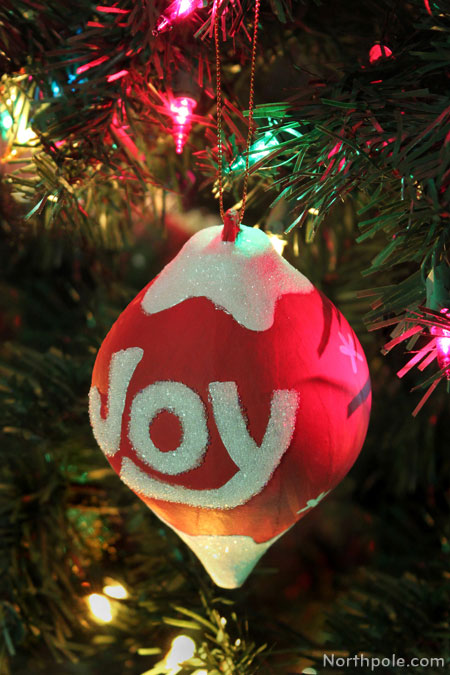 Add extra sparkle with microbeads and glitter. Here we used microbeads on the letters and white glitter for snowcaps at the top and bottom of the ornament.