Skill Level:
Crafting Time:
Material(s):
Category:
Tag(s):
Share This Craft
Search Crafts
Merry & Bright Pompom Stocking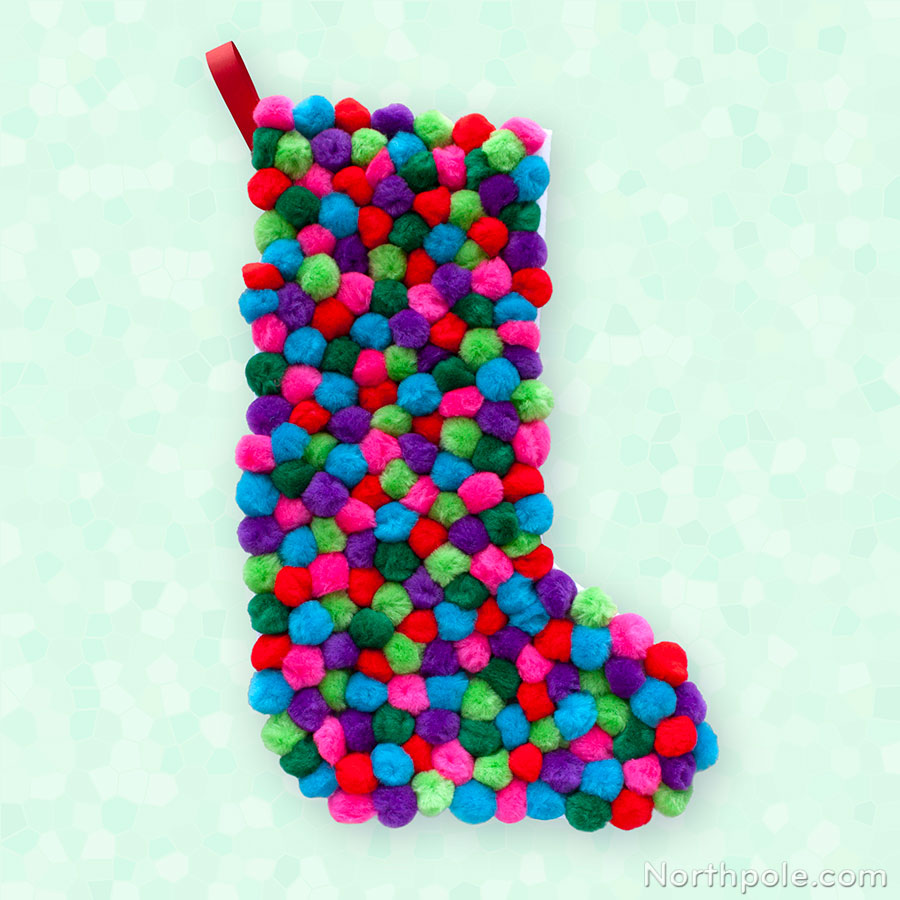 If you're fond of bright, bold hues in your holiday decorations, then you'll love this colorful pompom stocking. A quick and easy Christmas craft, this stocking—with its soft and squishy 'poms—is sure to please both grown-ups and kids alike.

Two factors affect the ease and speed of this craft: the blank stocking and the glue. A store-bought stocking is the easiest way to go, but if you're a seamstress extraordinaire, then we're sure you can effortlessly whip up a stocking. (See our basic stocking instructions here.) Regarding the glue, a low temp hot glue gun will enable you to work quickly as there is minimal drying time. You'll have this fun stocking made faster than you can sing "We Wish You a Merry Christmas!"
Supplies & Tools: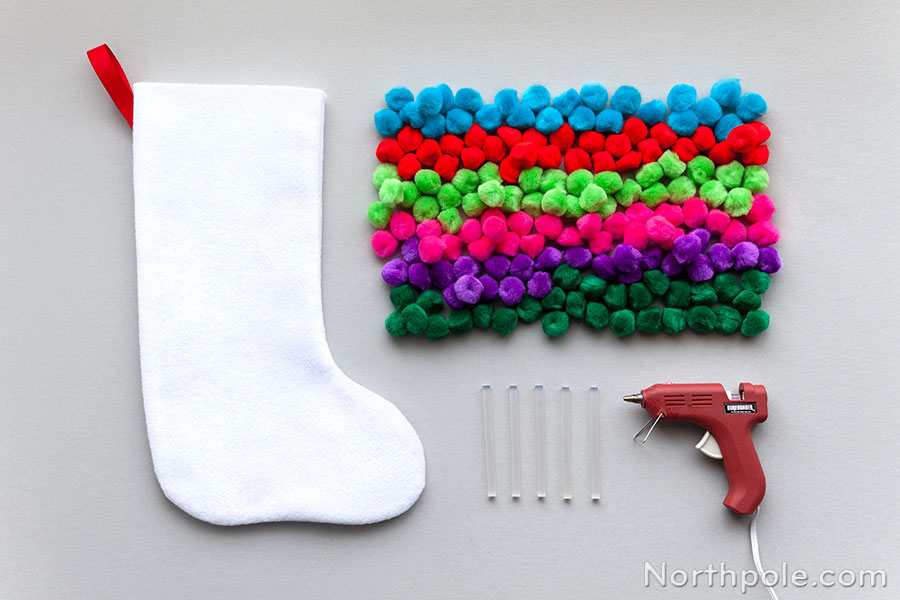 1" pompoms: bright blue, red, bright green, hot pink, purple, and dark green. (You'll need approximately 40 pompoms of each color for an 18" stocking.)
Low temp hot glue gun & glue sticks*
Stocking: store-bought or make your own
*If making this stocking with children, Fast Grab Tacky Glue is a kid-friendly option. Just keep in mind that tacky glue takes longer to dry than hot glue.
Directions:
Start gluing pompoms by creating a border around the stocking. This will help your stocking have a smooth outline.
Note: If using tacky glue, allow the border to dry completely before proceeding. When the border is dry, it will act like a fence, keeping all the other pompoms contained.
Now fill the outline with pompoms, alternating colors for a truly whimsical look.
After glue has dried, check the stocking for any gaps and fill in with more pompoms. Allow glue to dry.
Now your stocking is complete!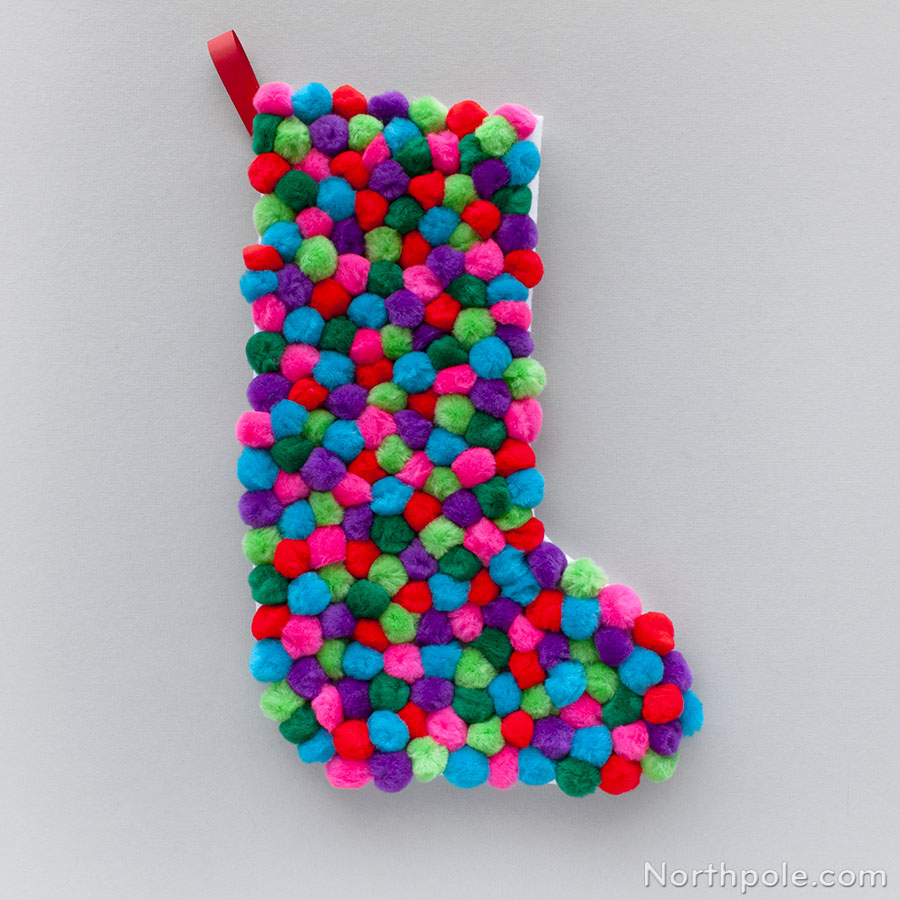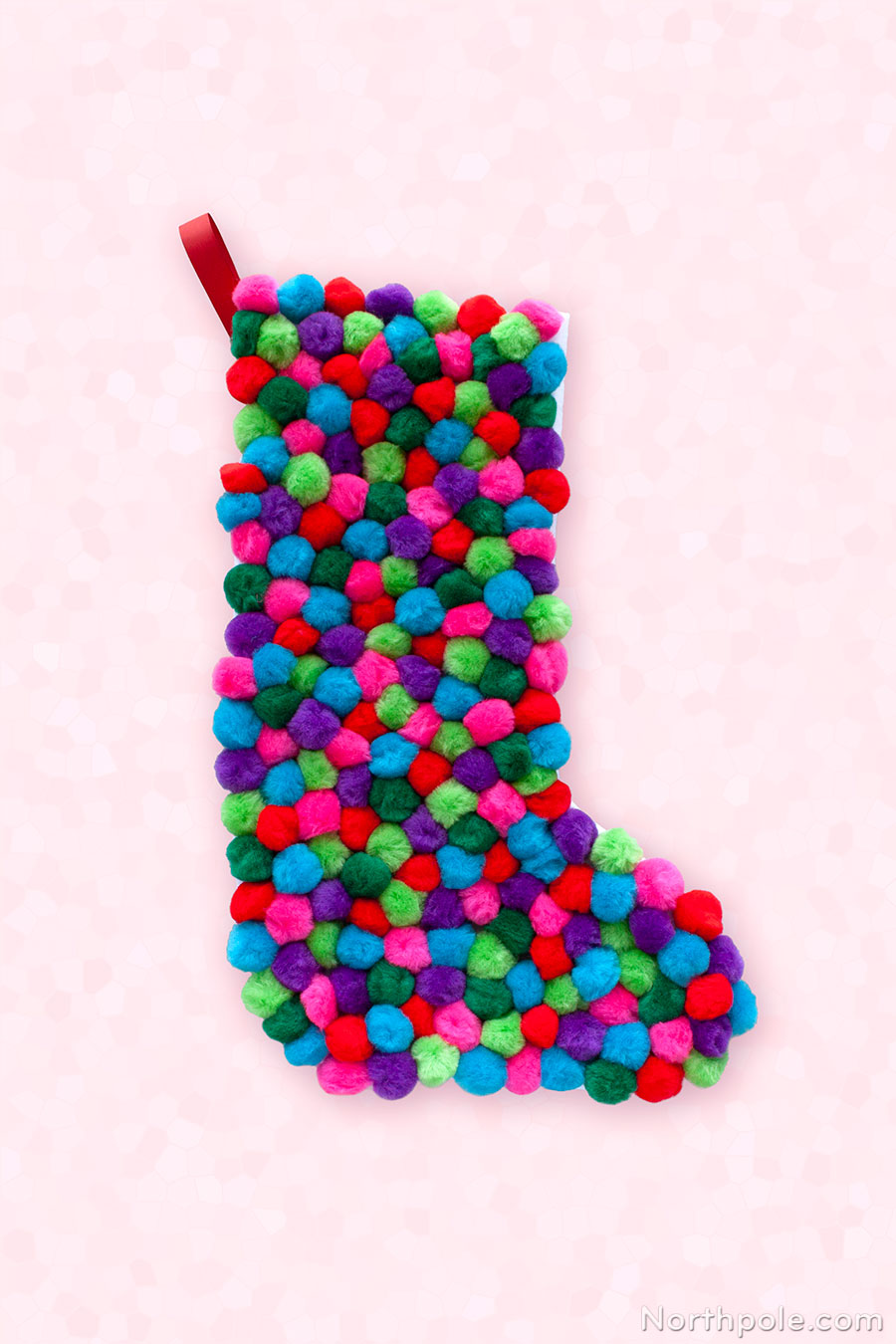 Ideas from the Elves:
Use 0.25" pompoms to create a colorful monogram.
Glue a band of pompoms to give your stocking a squishy cuff. Use leftover pompoms from the stocking above or use sparkly white pompoms for a wintery look.