Skill Level:
Crafting Time:
Technique(s):
Material(s):
Category:
Tag(s):
Share This Craft
Search Crafts
Simple Stenciled Christmas Apron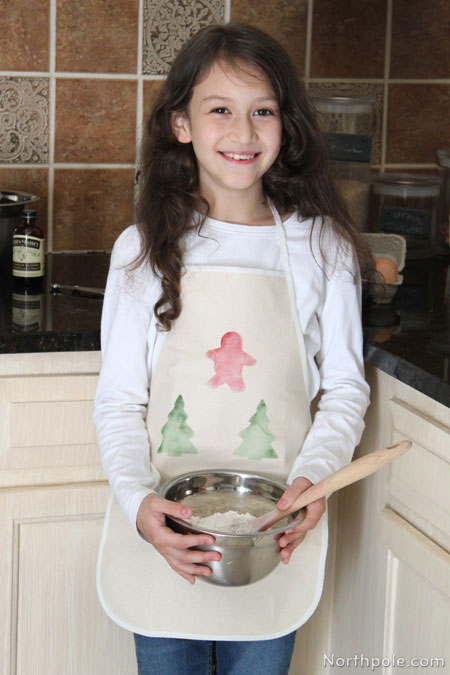 In this fun craft, your kiddos can make a personalized Christmas apron for the holidays. This is a fun activity for young children as well as the older ones. Kids could also make a special apron for a grandparent by stamping their handprints instead of using stencils.
Supplies & Tools: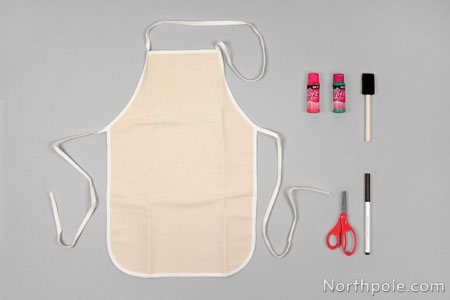 Apron from the craft store
Fabric paint
Foam brush
Scissors
Optional: marker
Directions:
Print the template.
Cut pages 2 and 3 in half to separate the stencils.
Cut out the center of each stencil.
Note: Fold each stencil in half (along dotted line) and cut out the shape. Unfold paper. Now you have 5 stencils!
Place stencil on apron and use brush to apply paint. For best results, dab the paint onto the fabric in an up & down motion.
Optional: Write name at the top of the apron with a marker.
Let dry for 24 hours.
Now you have an apron to wear while baking Christmas cookies for Santa.
Companion Craft for Adults:
Hey, parents! Want to make a pretty apron for yourself? Click the image below to get directions on how to make a Reversible Christmas Apron.