Snowy Weather Garland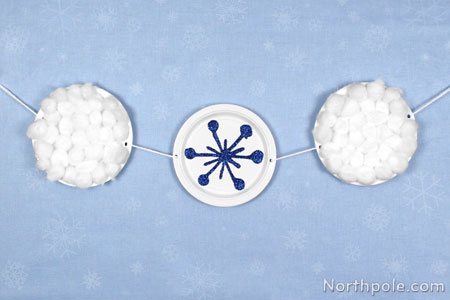 The weather forecast looks cloudy with a chance of snow! If the elves in this story knew a fierce snowstorm was coming, they might have thought twice about their adventure. (Click here to find out what happened!) After you've read the story with your child, they can create this snowy weather garland with a few materials you already have around the house—cotton balls become fluffy snow clouds and glitter glue creates sparkly snowflakes. For more fun, your child can draw other weather patterns on the backs of these plates to make their own special weather prediction!
Supplies & Tools: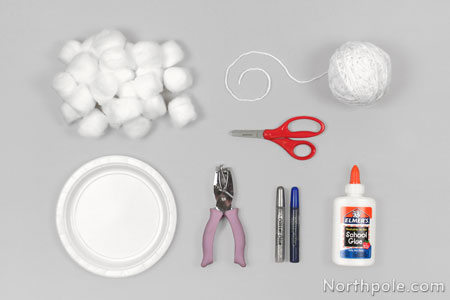 3 small paper plates
Glue
Cotton balls
Glitter glue
One-hole punch
Scissors
Yarn
Directions:
Squeeze glue all over the surface of two plates.
Cover both plates with cotton balls. Set aside and let dry completely.
On the third plate, draw a snowflake with glitter glue. Let dry completely.
Using the one-hole punch, punch holes on both sides of the paper plates.
Tie the plates together with yarn.
Tie a piece of yarn to both holes at the ends of the garland. You will use this yarn to hang up the garland.
Now your snowy garland is finished! Hang wherever you like.