Skill Level:
Crafting Time:
Material(s):
Category:
Tag(s):
Share This Craft
Search Crafts
Sparkly Door Sign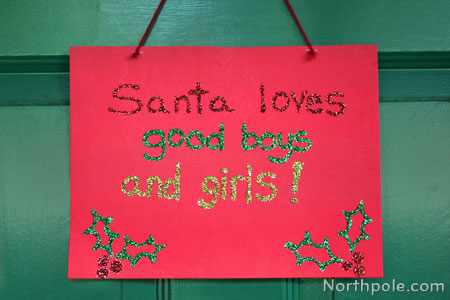 Kids will have a glittery good time making this sparkly sign like the one that Jack has in the story, "Where's Jack?" After your child finishes making this craft, they can hang the sign on their bedroom door as a festive holiday decoration.
Supplies & Tools: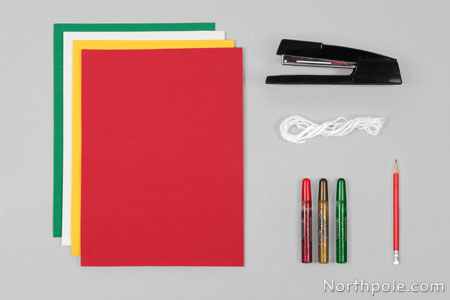 1 sheet (9" x 12") craft foam or cardboard: any color
Pencil
Glitter glue, any color
Yarn, about 15" long
Stapler
Optional: pompoms, stickers
Directions:
Lightly write "Santa loves good boys and girls" with pencil on foam (or cardboard).
Trace over the letters with glitter glue.
Decorate with glitter glue, pompoms, or stickers. Let dry.
Tie a knot at each end of yarn.
Staple yarn to foam. Be sure that the knot is below the staple so that the yarn stays in place.
Now you have sign just like Jack! Hang it wherever you like.