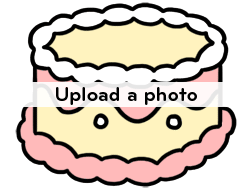 From the kitchen of Betty Watkins
This recipe has been on northpole.com from the beginning… since 1996! We hope you enjoy this classic North Pole recipe. Let us know your opinion by submitting a review!
Recipe Details
Ingredients
6 cups all-purpose flour
4 teaspoons baking soda
2 teaspoons baking powder
1 teaspoon salt
1 1/2 cups chopped dates
4 cups chopped walnuts
2 cups sugar
1 cup white grape juice
1 teaspoon cloves
1 teaspoon nutmeg
1 teaspoon cinnamon
4 pounds candied fruit (optional)
2 cups raisins
1 cup butter
4 eggs
3 cups applesauce

Directions
Preheat oven to 275 degrees F.

Grease 6 9x5 loaf pans OR 3 tube pans.

Sift together flour, baking soda, salt, soda and spices.

Measure out fruit and nuts, dates and raisins in a very large bowl.

Cream butter and sugar, add eggs and beat well.

Alternately add dry ingredients and grape juice to creamed mixture, beating well after each addition.

Mix in fruit, nuts and applesauce.

Pour into prepared pans weighing about 2 pounds each.

Bake for about 2 hours, or until pick comes out clean.
For a fruitier cake: may also add 2 pounds of cherries and 2 pounds of candied fruit.
Reviews
Log in now to rate this recipe.

louloulita123 says:
yummy!! I love apples,sauce,fruits,and cackes wich makes it apple sauce fruitcake......:)!!!yum
7/2/2013 7:43:41 AM
Other Tasty Treats You Might Enjoy
Cakes
American Cakes