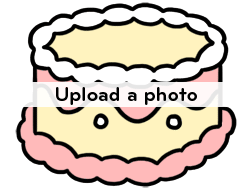 From the kitchen of Megan
This recipe has been on northpole.com from the beginning… since 1996! We hope you enjoy this classic North Pole recipe. Let us know your opinion by submitting a review!
Recipe Details
Ingredients
100g (4 ounces) dark chocolate
100g (4 ounces) unsalted butter
2 large eggs
2 egg yolks
50g (2 ounces) golden caster sugar
75g (3 ounces) plain flour
small knob softened butter
1 small carton low-fat crème fraiche
200g (8 ounces) raspberries

Directions
Preheat oven 180 degrees C, 375 degrees F, Gas Mark 5.

Carefully wash and drain the raspberries, place in a dish.

Now make the fondants. Using a little softened butter lightly grease a one liter (2 pint) bowl, and then dust with cocoa powder to liberally coat the inside.

Melt the chocolate and butter in a separate heat proof bowl over hot water, stir until smooth and blended.

Place the whole eggs and egg yolks in a bowl with the sugar and using an electric hand mixer, whisk until thick and creamy, the mix should hold a trail and keep its shape when the beaters are removed.

Pour the chocolate mix over the whisked eggs and continue to whisk until the chocolate is incorporated.

Sift over the flour and using a large metal spoon carefully fold into the mixture until all the flour is incorporate but try not to over beat and loose air.

Pour the mixture into the prepared bowl and place on a baking sheet. Bake for 12 to 15 minutes.

Remove the fondant from the oven, carefully run a small round bladed knife around the edge of the dishes and then turn out onto a serving plate.

Dust the plate with a little cocoa powder and place a few raspberries in clumps around the serving plate. Dust the raspberries with a tiny bit of icing sugar and place a couple of mint leaves on the top of each clump.

Now to reveal the waterfall - take a teaspoon and gently spoon into the sponge - watch the chocolate waterfall tumble down.

Serve with low fat crème fraiche and the remaining raspberries. For a special treat serve with vanilla yogurt if you like that more.
Reviews
This recipe has not been reviewed. Log in now to rate this recipe.
Other Tasty Treats You Might Enjoy
Cakes
British Cakes
Sponge Cakes