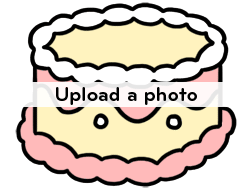 From the kitchen of Liz
This recipe has been on northpole.com from the beginning… since 1996! We hope you enjoy this classic North Pole recipe. Let us know your opinion by submitting a review!
Recipe Details
Ingredients
7 1/2 ounces dark chocolate, chopped
11 tablespoons unsalted butter
4 large eggs, separated
1/3 cup sugar
1/3 cup whole wheat pastry flour
6 ounces dark chocolate, chopped
3/4 cup heavy cream

Directions
Melt the 7 1/2 ounces of chocolate and butter in a double boiler (or in a bowl or smaller saucepan placed over a saucepan of boiling water). Set aside to cool.

Beat the egg yolks until light and fluffy.

Slowly add the sugar and continue beating until mixture is pale yellow.

Fold in the melted chocolate.

Sift the flour over the chocolate mixture until it just disappears.

In a separate bowl, whisk the egg whites until soft peaks form.

Fold egg whites into the chocolate mixture in two parts.

Pour the batter into the prepared pan and tap on the counter to remove air bubbles.

Bake for 20 to 25 minutes until a toothpick comes out clean.
For the Ganache:
Place the 6 ounces of chopped chocolate in a mixing bowl.

Place the cream in a saucepan and bring to a boil.

Add the hot cream to the chocolate and stir until all lumps are gone.

Let the ganache stand until it reaches room temperature, then pour it over the cooled cake and spread with a spatula.
Reviews
Log in now to rate this recipe.

zara says:
HI EVERYBODY that cake that i followed your resipe is yummy but a bit over the top with iceing
11/10/2012 8:29:34 AM
Other Tasty Treats You Might Enjoy
Cakes
American Cakes
Foam Cakes