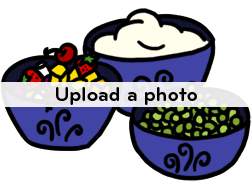 From the kitchen of plantz
This may be made ahead and frozen. Defrost before baking.
Recipe Details
Ingredients
2 pounds frozen hash brown potatoes, thawed
1/4 cup melted butter
1 teaspoon salt
1/4 teaspoon pepper
1/2 cup chopped onion
1 can (10 ounce) cream of chicken soup
1 pint sour cream
10 ounces grated sharp cheddar cheese

Directions
Preheat oven to 350 degrees.

Butter casserole dish.

Mix all ingredients together and pour into prepared dish.

Top with 2 cups of crushed corn flakes and 1/4 cup melted butter.

Bake for 45 to 60 minutes.
Reviews
Log in now to rate this recipe.

zoe20015 says:
it is a great recipe.
12/22/2013 11:59:41 AM

gg4e82009 says:
I made this to try and get my Grandson to eat potatoes which he does not like. Will not even eat french fries. He loved these and even ate seconds. Say no more this will be a regular item here. Left out onion, used onion powder and used diced potatoes instead of hash brown. Not such a mussy texture for kids with texture issues.
12/16/2013 9:43:50 AM

dawnandsqueeky says:
I make this recipe every year for Thanksgiving and Christmas. It is so amazing! My family loves it!!!!!!
11/1/2013 7:59:11 AM
Other Tasty Treats You Might Enjoy
Side Dishes
American Side Dishes
Casseroles