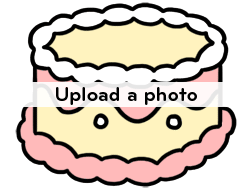 From the kitchen of Petey McCune
This recipe has been on northpole.com from the beginning… since 1996! We hope you enjoy this classic North Pole recipe. Let us know your opinion by submitting a review!
Recipe Details
Ingredients
Crust:
1 cup sifted all-purpose flour
1/4 cup sugar
1 teaspoon grated lemon peel
1/2 cup (1 stick) butter
1 egg yolk, slightly beaten
1/4 teaspoon vanilla


Filling:
1/4 teaspoon vanilla
3/4 teaspoon grated lemon peel
1 3/4 cups sugar
3 tablespoons all purpose flour
1/4 teaspoon salt
4 or 5 eggs (enough to make 1 cup)
2 egg yolks
1/4 cup whipping cream
5 (8 ounce) packages cream cheese or (3 low fat & 2 reg. pkgs)

Directions
Beat softened cheese until creamy.

Add vanilla.

Mix next four ingredients, (note: important to put lemon peel in flour to coat it), gradually blend into cheese. Add eggs and egg yolks one at a time, beating after each just to blend.

Gently stir in whipping cream.

Turn into crust-lined pan.

Bake at 450 degrees for 12 minutes; reduce heat to 300 degrees and continue baking for 1 hour. May need a little time longer because of the water.
Note: If cheesecake is getting too brown cover top with foil with hole torn out of the center so that middle of cheesecake continues baking
Remove from oven; cool.

Loosen sides with spatula after 1/2 hour.

Remove sides at end of 1 hour.
Note: This cheesecake is at its very best if refrigerated overnight.
Reviews
Log in now to rate this recipe.

jadarenee560 says:
this cheese cake was very good thankyou mrs claus
11/16/2014 2:40:40 PM

Adam4 says:
Taste is wonderful, but I do add Blue Berry pie filling to each slice before serving. MUCH easier than my Grandmothers recipe.
1/5/2013 9:56:28 AM

leximiller says:
i love IT
12/4/2012 6:18:17 PM
Other Tasty Treats You Might Enjoy
Cakes
American Cakes
Cheesecakes