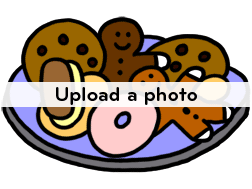 From the kitchen of VanderMayGreen
Great for S'mores or crushing to make a pie/dessert crust too!
Recipe Details
Ingredients
1/4 cup butter
1/4 cup honey or corn syrup
1 cup brown sugar or 1/2 cup Splenda brown sugar
1 tsp. vanilla
1-1/2 cup flax meal
1-1/2 cup brown rice flour
1-1/2 cup gluten-free flour (mix listed below)
1 tsp. xanthan gum
1 tsp. salt
3 tsp. baking powder
3/4 cup to 1 cup water

Gluten-Free Flour mix:
3 cups rice flour
1 cup potato starch flour
1/2 cup tapioca flour

Directions
Beat together: butter, honey or corn syrup, sugar and vanilla. Stir in remaining ingredients. May chill if desired.

Divide dough in half. Place on cookie sheet, cover with plastic wrap and roll dough to thin out, press into corners.

Cut into pieces as desired and prick each piece with a fork a few times.

Bake in a preheated 325 degree oven for about 30 minutes or until edges are beginning to brown.

Remove from pan and cool on rack, repeat with other half of dough. Store in air-tight container. Great plain or can make S'mores or use crushed for pie or dessert crust.
Gluten-Free Flour Mix:
Sift together and store in air-tight container.
Reviews
Log in now to rate this recipe.

Virgie1958 says:
These were wonderful.
11/19/2017 6:28:49 AM
Other Tasty Treats You Might Enjoy
Cookies
American Cookies