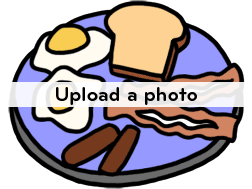 From the kitchen of llcichon
Old recipe that I started when my kids were little, and every Christmas they always make sure I'm making it.
Recipe Details
Prep Time:
Bake Time:

10 minutes
1 hour(s)

Tags:
Quick & easy
Ingredients
24 oz frozen hashbrown squares
1 1/2 c. shredded cheddar cheese
1 1/2 c. shredded mozzarella
2 c. chopped ham or bacon
4 eggs
1 c. milk
Salt and pepper

Directions
Grease a 9 x 12 pan.

Place hashbrown squares in a single layer in pan.

In a separate bowl, mix eggs and milk. Pour over hashbrowns.

Add cheeses.

Add salt and pepper as you like.

Add ham or bacon. (If using bacon, cook the bacon separately first, then add to the casserole.)

Cover casserole dish with aluminum foil and place in fridge overnight.

The next morning, preheat oven to 350. degrees

Bake for 1 hour. During the last 5 minutes of baking, remove the aluminum foil.

Let set for 10 minutes, then serve.

Optional: You can also add green peppers, onions, etc.
Reviews
Log in now to rate this recipe.

joeynrlc says:
Excellent recipe & very tasty. Great time saver = make a day ahead, refrigerate, then throw into the oven to bake in the morning first thing when you get up so it will be ready to eat when your guests are ready for breakfast. Very good with chopped han & green peppers added into the mix. Also reheats very well.
12/3/2013 8:59:49 AM
Other Tasty Treats You Might Enjoy
Breakfast and Brunch
American Breakfast and Brunch
Casseroles