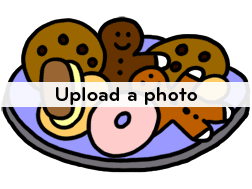 From the kitchen of Shelia Warrington
This recipe has been on northpole.com from the beginning… since 1996! We hope you enjoy this classic North Pole recipe. Let us know your opinion by submitting a review!
Recipe Details
Ingredients
1 1/2 cups butter, divided
1/3 cup cocoa
2 cups sugar
1 1/2 cups flour
1/2 teaspoon salt
4 eggs
1 teaspoon vanilla
1 jar (8 ounce) chunk peanut butter
1/3 cup milk
1/4 cup cocoa
1 box 10x sugar (ultra fine or confectioner's)
10 large marshmallows

Directions
Preheat oven to 350 degrees.

Cook 1 cup butter and 1/3 cup cocoa in saucepan on low heat, stirring often, until butter melts.

Remove from heat.

Add sugar, flour and salt and beat until blended.

Add eggs and vanilla, beat until blended.

Spread mixture in a 8x8 square pan.

Bake for 20 minutes until toothpick comes out clean.

Remove lid from peanut butter jar and microwave on medium for 2 minutes -- stirring once.

Spread melted peanut butter over warm brownies.

Chill 30 minutes.

Cook remaining 1/2 cup butter. 1/3 cup milk and marshmallow in large pan over medium heat, stir often until melted.

Remove from heat and whisk in 1/4 cup cocoa.

Stir in 10x sugar until smooth.

Spread over peanut butter.

Chill 20 minutes and then cut into squares.
Reviews
Log in now to rate this recipe.

emmapetrunak says:
Yum yum yum!
11/2/2014 3:20:25 AM

MaDumpling says:
This is a very yummy recipe. But the bake time is wrong on it. It should be 45 minutes, not 20.
10/5/2014 2:34:33 PM
Other Tasty Treats You Might Enjoy
Cookies
American Cookies
Brownies & Blondies