Skill Level:
Crafting Time:
Material(s):
Category:
Tag(s):
Share This Craft
Search Crafts
Sticks+Pompoms Centerpiece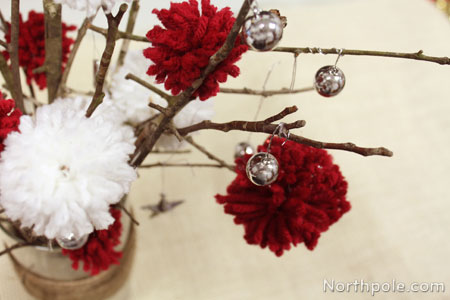 Mix and match several of the craft projects you have made to create something new. When you combine some festive yarn pompoms and a vase wrapped with twine, you have a quick and easy centerpiece!
Supplies & Tools: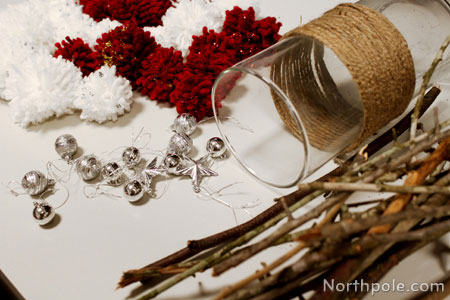 Sticks (collected from outside)
Miniature ornaments
Directions:
Break sticks to desired length and place sticks in vase.
Attach pompoms onto sticks by pushing pompoms onto tips.
Add mini ornaments.
Place vase on table and scatter extra pompoms and ornaments on table around the vase.