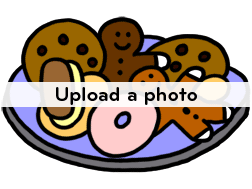 From the kitchen of Marie E Rand
This recipe has been on northpole.com from the beginning… since 1996! We hope you enjoy this classic North Pole recipe. Let us know your opinion by submitting a review!
Recipe Details
Ingredients
1/2 cup sugar
1/2 cup brown sugar
1 cup shortening
1 egg
1 teaspoon vanilla
2 cups flour
1/2 teaspoon salt
1 teaspoon baking soda
1 teaspoon cream of tartar
water for dipping
sugar for dipping

Directions
Preheat oven to 350 degrees F.

Cream shortening, sugars, vanilla and egg.

Add dry ingredients.

Roll dough into walnut size balls.

Dip top in water, then in sugar, place sugar side up on baking sheet.

Dent top with finger.

Bake for 8 to 10 minutes or until edges are golden brown.

Put on cooling racks until cool.

Store in an air tight container.
Reviews
Log in now to rate this recipe.

N2watersports says:
This recipe is simplistic and good. I love cookies with this kind of delicate texture. Perfectly crunchy on the outside with the right amount of chewy on the inside. Very dependable. Yields around 40 cookies.
12/10/2012 10:11:54 AM

georgette2000 says:
Just had great fun testing this recipe with my nearly two year old! will def make again.. nice easy recipe. Nice calm activity sitting rolling the dough into all the balls ;) cookies come out with a crisp shell and chewy middle... hope thats how they are meant to be, but we loved them like that!
11/21/2012 5:26:14 AM
Other Tasty Treats You Might Enjoy
Cookies
American Cookies
Molded Cookies