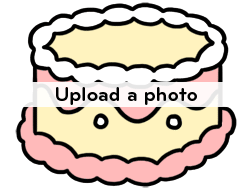 From the kitchen of Prakriti Basnet
This recipe has been on northpole.com from the beginning… since 1996! We hope you enjoy this classic North Pole recipe. Let us know your opinion by submitting a review!
Recipe Details
Ingredients
3 cups all-purpose flour
1 1/2 teaspoons salt
3/4 teaspoon baking powder
1 1/2 teaspoons baking soda
2 2/3 cups sugar
1 cup plus 2 tablespoons cocoa
1 cup plus 2 tablespoons water
1 cup plus 2 tablespoons canola oil
5 large or 4 extra large/jumbo eggs
3/4 cup water
1 1/2 teaspoons vanilla

Directions
Preheat oven to 350 degrees F.

In a large bowl, sift or whisk together flour, salt, baking powder, baking soda, sugar, and cocoa.

Add 1 cup and 2 tablespoons of water and oil. Mix for 1 minute.

Add eggs, 3/4 cup of water, vanilla. Mix 5-6 minutes with a whisk, 3-4 minutes with a hand mixer, or 2 minutes with a Kitchen Aid mixer.

Pour into three 10" cake pans, bake for 25-35 minutes (adjust for convection); test by placing and removing a toothpick through the center at 25 minutes.

When toothpick comes out clean, loosen from pans and then put back in the pans.

Let cakes cool for 15 minutes.

Keep in the pans, wrap in foil, and put in the freezer for at least 2 hours.
Frosting: This part is a little harder as it is really done to taste.
Put powdered sugar and 3/4 cup cocoa into a food processor. Pulse until blended.

Drizzle in, until about the consistency of firm butter, several tablespoons of flavoring liquid (water if you aren't looking for flavor beyond the cocoa and butter). Be sure not to put in too much liquid, but if you do, add cocoa or sugar. Taste. When the flavor and consistency is right, add 1 1/2 cup of butter (firm, not cold and not too soft). A good rule of thumb is that both the butter and the sugar mixture should be slightly firmer than you would want it to be to spread it, since the mixing action of the food processor will warm it slightly. Pulse until blended.
Assembling the cake:
Remove the cakes from the freezer and from their pans. Stack, frosting each layer as you go. Let sit for an hour before serving.
Reviews
This recipe has not been reviewed. Log in now to rate this recipe.
Other Tasty Treats You Might Enjoy
Cakes
American Cakes
Layer Cakes