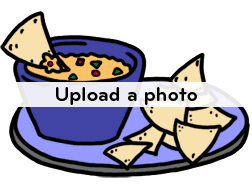 From the kitchen of Dustin Hunnings
This recipe has been on northpole.com from the beginning… since 1996! We hope you enjoy this classic North Pole recipe. Let us know your opinion by submitting a review!
Recipe Details
Ingredients
2 cups Bisquick
1 pound Jimmy Dean regular sausage
1/2 cup water
1 large egg
2 cups shredded sharp cheese
1 tablespoon Worcestershire sauce

Directions
Preheat oven to 350 degrees.

In a medium sized bowl, mix the Bisquick, sausage, water, egg, cheese and Worcestershire sauce and blend with your hands until all ingredients are mixed.

Make a into small balls and place on cookie sheet.

Bake until brown on top, and sausage is cooked through.
Reviews
Log in now to rate this recipe.

LesasGoodies says:
I love this recipe and for those who think it's bland try a spicier sausage. My Daughter in law makes these when a lot of people are visiting for the holidays. makes them the night before and as people get up they take how many they want out of the "fridge" heat in the microwave and add whatever else they want. The grandkids usually have them and a bowl of cereal. Everyone gets up when they want and has the breakfast they like. The youngest grandson likes his with a side of toaster waffles.
11/19/2019 12:40:05 PM

mscanracer says:
these are just ok. bland. need something either added or a dip or sauce.
12/23/2012 11:02:30 AM
Other Tasty Treats You Might Enjoy
Appetizers
American Appetizers
Hot Appetizers