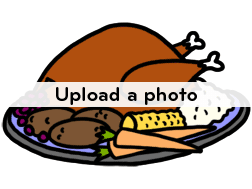 From the kitchen of Brandi Boggie
Enjoy! For a great option to this dish, add some shredded cheese to macaroni mixture or sprinkle some on top of potatoes for a nice garnish.
Recipe Details
Ingredients
1 pound ground beef
1 large onion, diced
5-6 large potatoes, cooked and drained
2 cups uncooked macaroni
3 cans tomato soup
salt and pepper to taste
shredded cheese (optional)

Directions
Preheat oven to 350 degrees.

Mash potatoes (adding butter and milk if preferred).

Boil macaroni until almost cooked thru.

Meanwhile, fry ground beef and onion together, drain fat and mix with tomato soup.

Mix meat and cooked macaroni together and put in sprayed casserole dish. (Mixture should be nicely coated in the soup. You want it very moist. Add water or tomato juice if its a bit on the dry side)

Cover mixture completely in the mashed potatoes.

Bake for 30 minutes until potatoes start to brown.

Let set 5 minutes before serving.
Reviews
Log in now to rate this recipe.

jamiesellshomes says:
We all love this recipe! I add about 1/2 cup of frozen (thawed) peas and carrots just to get some more veggies in there. Great, filling dish.
10/5/2014 6:13:37 PM

Gino says:
I have tried this using both mushroom soup and chicken soup, and not tomato coverings. A good garlic white sauce is great also. Much more tasty.
11/25/2012 12:19:41 PM
Other Tasty Treats You Might Enjoy
Main Dishes
Canadian Main Dishes
Casseroles