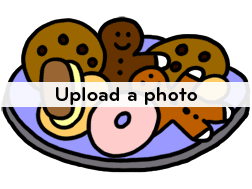 From the kitchen of Pat C.
This recipe has been on northpole.com from the beginning… since 1996! We hope you enjoy this classic North Pole recipe. Let us know your opinion by submitting a review!
Recipe Details
Ingredients
1 package Duncan Hines Butter cake mix
1/2 cup butter
1 cup pecans
1 egg
1 package (8 ounce) Philadelphia cream cheese
2 eggs
1 box powdered sugar

Directions
Preheat oven to 350 degrees.

Mix together: cake mix, butter, pecans and 1 egg.

Pat into a 13x9x2 inch pan.

Cream together the remaining ingredients and pour over crust.

Bake for 45 minutes.
Reviews
Log in now to rate this recipe.

1004twin2 says:
Very simple & tasty.
3/22/2017 5:35:30 PM

martyschreiber says:
I first had this desert around 1979 when my friend's mom "Linda McDonald"made them. It was in my hometown of Memphis, TN. We had been out riding sleds on the ice and I came inside to find this delicious desert!. I had never forgot about this desert and it's name "Ooey Goey Bars". I came across the Tool Cool Cookies website a few years ago I found the desert. I now make them all the time and for special occasions and people absolutely go crazy for them here in San Diego! As a matter of fact I keep print outs of the recipe handy because people always ask for for it! Tks 4 great childhood memory!
8/7/2014 5:29:01 PM

dolly07 says:
Everyone whose has ever tried one of these LOVE THEM. I make them every year.
11/27/2012 2:27:34 AM

dmg772 says:
Needs work
11/6/2012 7:12:52 AM

leanorabff says:
weird
11/4/2012 2:46:07 PM
Other Tasty Treats You Might Enjoy
Cookies
American Cookies
Bar Cookies