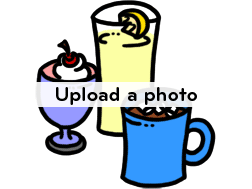 From the kitchen of Amy
This recipe has been on northpole.com from the beginning… since 1996! We hope you enjoy this classic North Pole recipe. Let us know your opinion by submitting a review!
Recipe Details
Ingredients
1/4 cup pure cranberry juice
1/4 cup pure orange juice
1/2 cup tonic water (or any soda)

Directions
In a tall glass put cranberry juice, orange juice and tonic water (or any soda).
Reviews
Log in now to rate this recipe.

kylef says:
Excellent!!!
12/2/2013 2:50:52 PM

olanphear444 says:
My nan and her family we're make ing that for generations we call it special orange Christmas drink it's my fav drink evar
11/11/2013 4:33:53 PM

Scarlet64 says:
Great,love it.
10/3/2013 8:31:31 PM

s605992 says:
I tried it two Christmases- one with tonic water & one with coke. The coke was a little... ew, but the tonic water was delicious!
12/16/2012 4:21:14 PM

Jlpaul116 says:
It was amazing Kids Love it
12/15/2012 2:38:55 PM

xrocker11 says:
Best drink ever!!!
12/2/2012 11:42:06 AM

19181716 says:
mmm............... yummy,yummy in my tummy
11/20/2012 6:54:49 PM

V08 G76 says:
this is awesome :D soo good
11/8/2012 9:26:05 PM
Other Tasty Treats You Might Enjoy
Beverages
British Beverages
Punch