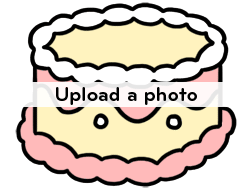 From the kitchen of Ray Allen
This recipe has been on northpole.com from the beginning… since 1996! We hope you enjoy this classic North Pole recipe. Let us know your opinion by submitting a review!
Recipe Details
Ingredients
3 eggs
1 cup sugar
1/3 cup water
1 teaspoon vanilla
1 cup sifted flour
1 teaspoon baking powder
1/4 teaspoon salt

Cream Filling:
1/4 cup confectioner's sugar
1 tablespoon instant coffee powder (optional)
2 cups heavy cream

Chocolate Frosting:
3 tablespoons butter (if using cocoa-will total 6 tablespoons butter)
4 cups confectioner's sugar
1/8 teaspoon salt
7 tablespoons milk
1 teaspoon vanilla
3 squares unsweetened chocolate OR
9 tablespoons unsweetened cocoa + 3 tablespoons margarine or butter

Directions
Cake:
Beat eggs until thick. Gradually beat in sugar and then slowly blend the water and vanilla in.

Sift flour, baking powder and salt together. Slowly add to egg mixture, blending until smooth.

Pour into 15x10 jelly roll pan lined with foil. (You can also use a cookie sheet with a raised edge. I bring the foil up about 1 inch all around the edge of the pan.) The cake batter is thick and airy.

Spread it evenly over the pan. (The cake is thin and like a sponge cake.)

Bake in a 375 degree oven 12-15 minutes.

Loosen edges of foil and turn out onto a towel sprinkled with sifted 10x sugar. Remove foil-you may have to pry the corners a little from the edges of the cake.

Roll the cake in the towel from the narrow end. It will only roll two times.

Let sit in towel until completely cool. Work rather quickly here. The idea is to get the cake rolled up in the towel while it is still hot and pliable.

When cool, unroll cake and place on a serving platter.

Spread with sweetened whipped cream and then re-roll. It will rather flop back into a rolled shape.

Now spread the roll with the chocolate icing.

Draw the tongs of a fork along the length of the frosted log to resemble bark.

Decorate the edge of the log on the plate with cherries and lemon leaves or sprigs of holly.
Cream Filling:
Combine heavy cream, 10x sugar and instant coffee powder. Whip until thick enough to spread.
Chocolate Frosting:
Melt unsweetened chocolate (or unsweetened cocoa and margarine).

Mix sugar, salt, milk and vanilla.

Add chocolate and blend well.

Let stand, stirring occasionally until spreading consistency.

To spread frosting, dip knife or narrow spatula in hot water.
Reviews
This recipe has not been reviewed. Log in now to rate this recipe.
Other Tasty Treats You Might Enjoy
Cakes
American Cakes
Jelly Rolls