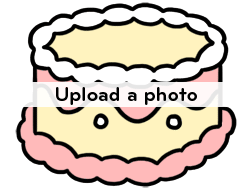 From the kitchen of VanderMayGreen
One way to use extra zucchini from the garden.
Recipe Details
Prep Time:
Cook Time:
Total Time:

15 minutes
45 minutes
60 minutes

Yields:
Tags:
8"x8" cake
Gluten‑free, Quick & easy
Ingredients
1/4 cup soft butter
1/4 cup oil
7/8 cup sugar
1 egg
1/2 tsp. vanilla
1/4 cup sour milk
1 cup gluten-free flour (listed below)
3 T. cocoa
1/4 tsp. baking powder
1/2 tsp. baking soda
1/4 tsp. salt
1 tsp. xanthan gum
1 cup ground zucchini
1/3 cup chocolate chips
1/3 cup chopped nuts
1/4 cup sugar (optional)
Gluten-Free flour mix: sift together; 3 cups rice flour, 1 cup potato starch flour, and 1/2 cup tapioca flour. Store in air-tight container.

Directions
In mixing bowl, mix together: butter, oil and sugar.

Add egg, vanilla, and sour milk, mix well.

Stir in flour, cocoa, baking powder, soda, salt, xanthan gum and zucchini.

Pour into a greased and floured 8"x8" pan.

Sprinkle with chocolate chips, chopped nuts and sugar (sugar is optional).

Bake in a preheated 325 degree oven for 40-45 minutes.
Reviews
Log in now to rate this recipe.

Virgie1958 says:
Yummy!
11/19/2017 6:09:28 AM
Other Tasty Treats You Might Enjoy
Cakes
American Cakes
Layer Cakes