A Very Merry Modern Nutcracker Performance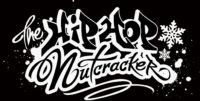 Every holiday season, I indulge myself in watching my favorite Christmas movies and listening to my favorite festive songs. Christmas just wouldn't be Christmas without them! And although I have my "must-have" list of holiday classics, I enjoy adding new favorites into the mix. So if you're like me and want to spice up your Christmas traditions, you may be interested in the Hip Hop Nutcracker.
A unique spin on Tchaikovsky's classic score, this thrilling performance combines rap music and hip hop dance into a modern holiday show. The Hip Hop Nutcracker tour kicked off last month, and it will continue traveling across the United States during the month of December. Ticket prices range from $10 to $95. Check the dates below to catch a show near you!
2016 Performance Dates: