Two Months To Go!
Christmas is drawing closer, and with each passing day the elves are busy preparing for the big day. There are only 2 months until Christmas, and there is still so much work to do! While the elves are working as fast as they can, Raymond is getting excited. Oh, yes, even more excited than usual. 🙂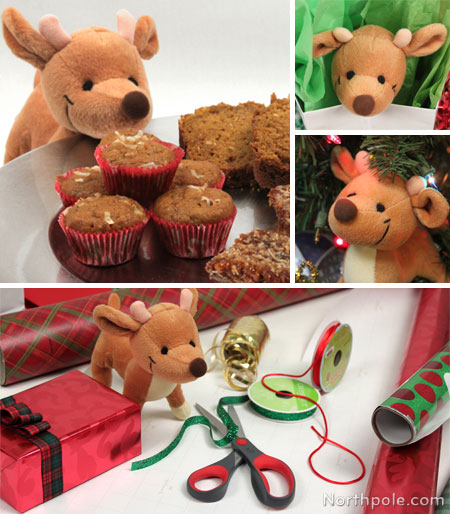 This is the beginning of the happiest time of the year at the North Pole. There's a buzz in the workshop from the sound of hammers tinkering, swooshing paintbrushes, scissors shearing, ribbons being snipped and curled, and the elves whistling as they work.
In the kitchen, Mrs. Claus is busy baking and trying out new recipes. Baking brings her so much joy; she seems to effortlessly whirl around the kitchen as she measures each ingredient precisely and decorates each cookie. The sweet smell of sugar and cinnamon drifts out of the kitchen throughout the village, stirring the appetites of Santa and the elves.
Elsewhere, the crisp aroma of evergreens freshens the air wherever wreaths and garlands are hung. Tonight, the elves will gather together to sip hot cocoa and try out Mrs. Claus' new cookies, whilst deciding how to decorate the various trees around the village this season.
Are you as excited as we are? How will you prepare for Christmas this year?