Skill Level:
Crafting Time:
Material(s):
Category:
Tag(s):
Share This Craft
Search Crafts
Christmas Cupcakes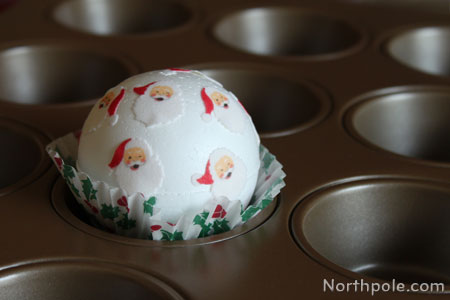 A fun activity in a classroom setting or at home, little ones will have a sweet time decorating these Christmas cupcakes. We elves love to add glitter to many crafts, but if you prefer to craft without the mess, simply decorate these cupcakes with your favorite holiday stickers.
Supplies & Tools: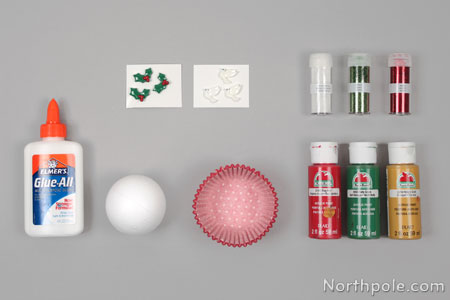 Christmas baking cups (cupcake liners)
Styrofoam ball: 2.5"–3"
Glue
Optional: stickers, glitter, paint
Directions:
Decide how to decorate ball—stickers, glitter, or paint.
Decorate ball.
Glue ball into baking cup.
Now you have a Christmas cupcake! Place several on a platter and you have a cute Christmas decoration.
Elfy Hint:
If making this in a classroom, each child can write their name on top of the cupcake with glitter glue.
Ideas from the Elves:
Make a half dozen or a dozen.
Decorate each cupcake differently to make different "flavors" and place in baker's box.