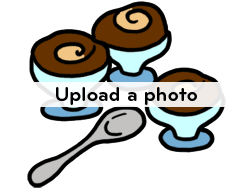 From the kitchen of swimmingpeep
This is a recipe that I learned from my friend's nan. I first made them during the 2011 Christmas. They are really yummy and are the best when they are fresh out of the oven!
Recipe Details
Ingredients
A bag of any type of the Hershey Kisses
A bag of the regular sized M&Ms
A bag of the circular pretzels

Directions
Set the oven to 350 degrees and set out an ungreased cookie sheet.

Take out the pretzels and lay them 1 inch apart on the cookie sheet.

Put one Hershey Kiss on top of each pretzel with the point facing up.

Place the cookie sheet into the oven then take them out when the chocolate starts to become soft.

Once the pretzels are out of the oven, press a single M&M onto each point of the Kiss.

Let the pretzels cool and enjoy.
Reviews
Log in now to rate this recipe.
Other Tasty Treats You Might Enjoy
Other Desserts
American Other Desserts